Sowore Releases Photos From Scene Of Brother's Murder, Bullet-riddled Car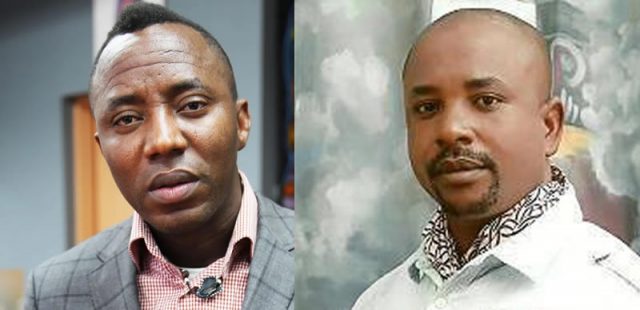 Human rights activist, Omoyele Sowore has released pictures from the scene of the murder of his younger brother, Olajide Sowore.
Naija News earlier reported that Sowore had announced that his younger brother was shot dead near Okada town in Edo State on Saturday morning.
According to the former presidential candidate, Olajide was coming back from Igbinedion University, where he is studying Pharmacy.
Sowore described his younger brother as an out-of-the-box thinker who created his own genre of music, stating that he was assassinated by everything that was not right.
In a post via his Facebook page, Sowore shared pictures showing a bullet-ridden vehicle driven by his brother when he was murdered on the Ore-Benin highway in Edo State.
He wrote: "Pictures showing bullet-ridden vehicle driven by my little brother, Jide Sowore, when he was murdered on Ore-Benin highway this morning on his way to Benin City from school where he was studying Pharmacy at Igbinedion University in Okada!"