Mentally-Unstable Woman Births Beautiful Twins In Delta [PHOTOS]
A mentally unstable woman has reportedly given birth to a beautiful set of twins in Ughelli, Delta State.
According to Ogbeta Stephen, a gospel musician, who shared photos of the twins on his Facebook page, the mentally challenged woman delivered healthy babies without any complications at the Ughelli main market on Friday.
See photos of the twins below as shared by Stephen;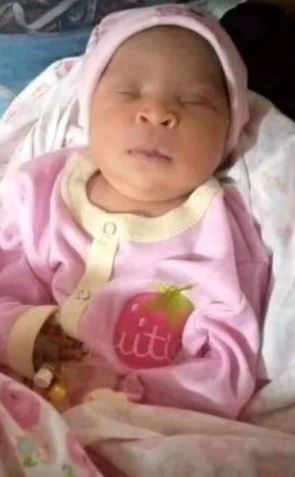 Meanwhile, a woman who had waited on God for 15 years to bear a child is now a mother of five children.
Naija News understands from a post on social media that Mrs Chioma Ndukwe Bon-kafor and her husband just welcomed triplets.
This is coming two years after she gave birth to a set of twins.
The testimony of the beautiful happening was given by an official photographer at the naming of the triplets.
Quoting a portion of the Holy Bible in the post shared on Facebook, the photographer wrote: "How amazing our God is… "but at the end it shall speak, and not lie: though it tarry, wait for it; because it will surely come, it will not tarry. Behold, the just shall live by his faith & after 15 years of waiting… Twins came & after two years Triplets came. 5 children representing Grace. Congratulations Madam Chioma Ndukwe Bon-Kafor. You all will keep dancing oh!" the photographer wrote on Wednesday, September 1.