How A Particular Governor Who 'Owns PDP' Instigated Secondus Against Me – Umahi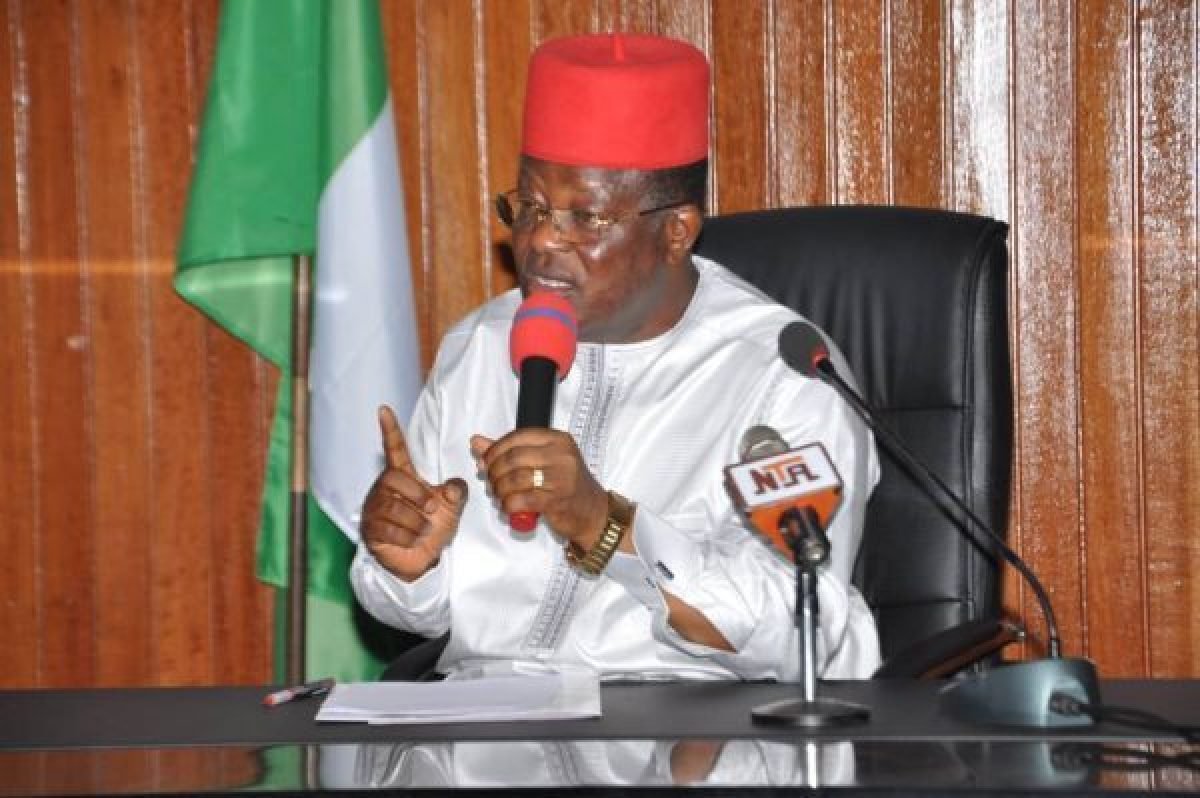 Governor David Umahi of Ebonyi State has accused an unnamed governor in the Peoples Democratic Party, PDP, of instigating the embattled National Chairman of the party, Uche Secondus, against him.
Umahi, now in the ruling All Progressives Congress, stated that the governor asked Secondus to set up a disciplinary committee against him.
Speaking while appearing on Channels Television on Friday, the Ebonyi governor said he knew Secondus will be eventually removed as PDP chairman.
Umahi said: "I won't say I'm happy with what is happening to the chairman — Secondus — because he was a bit naive. When I was in PDP, I had a revelation from God and I prophesied that Obaseki was going to win.
"He (Obaseki) was in APC, I was in PDP. A governor of PDP instigated Secondus to set up a disciplinary committee against a sitting governor, and I was very upset about that.
"In humility, I submitted myself to that committee, but I know a particular governor who is the owner of PDP did that, and Secondus had to succumb to that and that divided their working committee.
"So, when I was leaving, I told them — do two things. I was told that the working committee, especially Secondus, was going to be unduly removed to give one man or two the leverage of owning the PDP. I said that should not happen, and I told Secondus and I told all the working committee when they visited me in Abuja.
"And the second one was — cede presidency to the south-east and we will all be together. Nut they did not. I think it is the will of God to be where I am and I'm very happy."
Speaking further, the governor dismissed reports that he dumped the PDP for the APC to push for the zoning of the presidency to the Southeast.
According to Umahi, he joined the APC because of the support President Muhammadu Buhari gave to his state despite being in the opposition.
He said: "Remember when I joined APC, I didn't join APC because I needed to insist that the south-east must be the next president. I never did.
"I joined APC with all my heart and the support of Mr President, and in appreciation for all his support, even when I was in the other party, and also to prove that the Igbo man believes so much in one Nigeria.
"That is the reason I joined APC, apart from my protest of the injustice meted to south-east in PDP."