Why NNPC Declared ₦287bn Profit – Presidency Reveals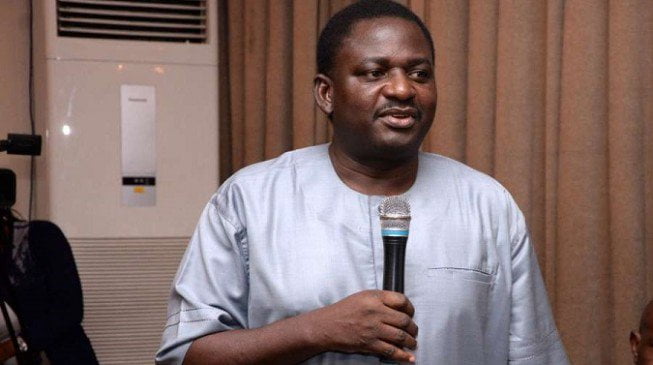 The Presidency has disclosed why the Nigerian National Petroleum Corporation (NNPC) declared ₦287 billion Profit after Tax (PAT).
Recall that President Muhammadu Buhari had announced that the corporation recorded a profit for the year ended December 31, 2020.
The President, who is also the Minister for Petroleum Resources, stated that the NNPC losses were reduced from ₦803 billion in the year 2018 to ₦1.7 billion in the year 2019 and the eventual declaration of net profit in 2020.
In an article released on Thursday by the presidential spokesman, Femi Adesina said the commission made a profit due to the leadership of President Buhari.
He added that the NNPC recorded a huge gain because Buhari refused to operate NNPC like an Automated Teller Machine (ATM).
Adesina, however, praised the Nigerian leader for refusing to turn the commission into a personal purse.
The article reads: "Well, it happened because perhaps for the first time in the history of the country, and of the NNPC, there is a President who is not using the place like a personal Automated Teller Machine (ATM).
"He (Buhari) is not collecting millions upon millions of dollars by fiat, nor is he giving directives for any under-the-table deal. And that President also happens to be the Minister for Petroleum Resources."
Adesina quoted the Group Managing Director of NNPC, Mele Kyari, as saying that Buhari "has never made any demand of us, asked for a single thing for himself or any individual".
He said the corporation also sustained the publication of its Monthly Financial and Operations Report (MFOR) in the last one and a half years.
Adesina revealed that the NNPC also took its transparency drive further by publishing its audited financial statement for the 2018 and 2019 financial years on its website.
The President's spokesman, however, took a swipe at those saying they would sell the corporation prior to the 2019 presidential poll.
"Remember they had said they would sell NNPC before the 2019 elections, which they had thought they would win. They lost. Flat.
"And the would-be sellers and the prospective buyers were naturally not happy that the oil corporation had made a profit: under Buhari," he said.