2023: Oyedepo Speaks On Nursing Presidential Ambition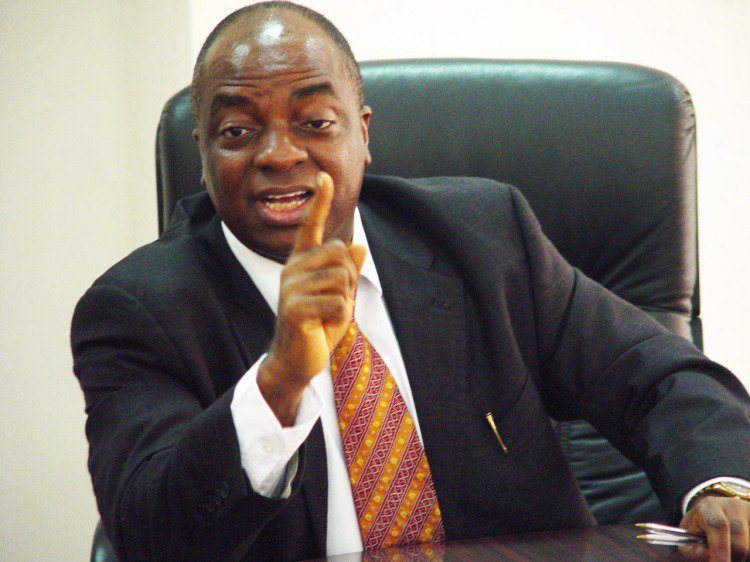 Ahead of the 2023 general election, Senior Pastor of the Living Faith Ministries, Bishop David Oyedepo, has denied nursing any presidential ambition.
He made the denial after some groups claimed that the popular clergyman has been criticising the Muhammadu Buhari government due to his presidential ambition in 2023.
Speaking to his congregation recently, Oyedepo refuted claims that he keeps attacking the president's policies and programmes because he is interested in running for Presidency.
The fiery preacher stated that even if he is given the Presidency, he will outrightly reject it, adding that being the President is not his calling.
According to Oyedepo, he is speaking against the security challenges facing the country, the nation's economic downturn and other things.
He said: "If they dash me presidency, I wouldn't take it. I knew that 1984, not now. I am not talking about Presidency. It is not an area I am called to. It is a very great office. It is not my calling."
Speaking on the insecurity in the country, Oyedepo alleged that the Fulani herdsmen are being sponsored to cause havoc in the country.
The popular cleric added that the Fulani herdsmen have become a menace in the country following their rejection of the Southern governors' anti-grazing law.
Oyedepo added that the last five years from 2015 till now have been the worst in the history of Nigeria.
He said: "Fulani herdsmen have become a menace. They are sponsored. I know it. There are things you think you know that God shows to prophets.
"The things they are calling findings now, I found it longest time. You don't need an intelligence antenna as a Prophet to find it.
"I saw this government coming in with a bloodthirsty gut and I cried. The worst time in the history of Nigeria is 2015 to now and it is getting worse day by day. The end has finally come.
"Apart from us in the Jesus family, many have never had a smile in the last five years on our street. We don't have records so we don't know how many have committed suicide."