Insecurity: Police Now 'Smarter' Than Criminals – Says AIG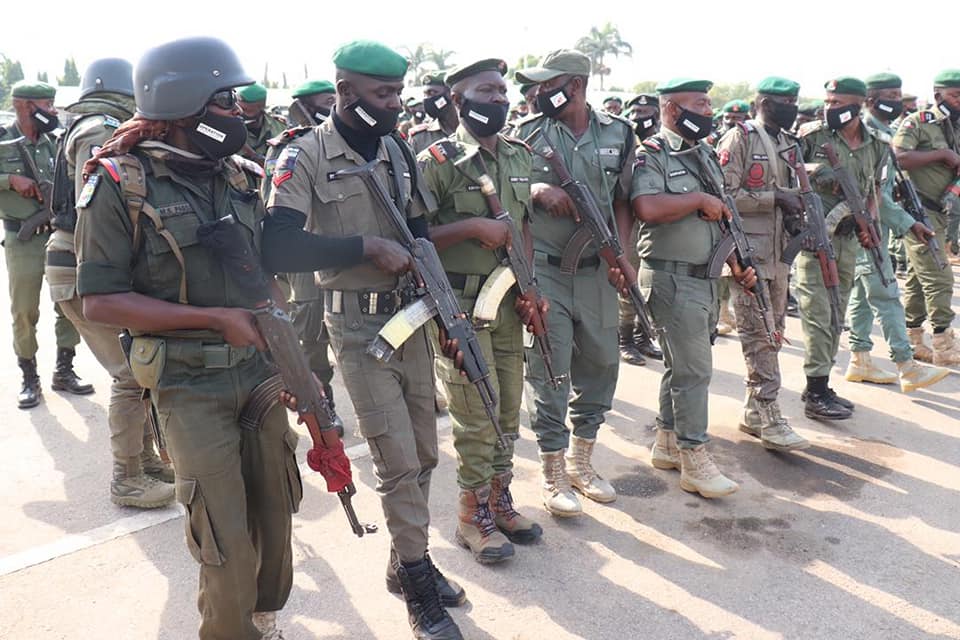 The Assistant Inspector-General of Police, Zone 7, Bala Ciroma, says the police are now smart than ever in their operations targeted at ending insecurity in Nigeria.
According to him, the police force is now thinking ahead of criminals and will continue to put impediments to their operations.
Naija News reports that the police boss stated this while addressing officers and men of the Niger State Police Command at the Police Officers Mess in Minna on Tuesday on a familiarization visit.
While assuring that the Nigeria Police Force will not relent in its fight against criminality, the AIG called on Nigerians to join hands with the force in its new effort to rid the country of all forms of criminals from the Society.
Ciroma boasts that machinery has been put in place to end the activities of the criminals.
He said: "We are now thinking ahead of the criminals and we will continue to put a clog in their wheels before they start operating,"
Assuring residents of Niger State and the nation at large of the safety of lives and property, "the challenges facing Nigerians are already known and plans have now been put in place to deal with the various challenges."
Ciromo also disclosed that soon recruitment of Nigerians into the force will commence even as, vehicles and other logistics have been provided for effective operation nationwide.
He said: "We cannot be everywhere and that is why we need to strategize to close up the gap. We should liaise with the people with our eyes, ears and body and bring them close to the security architect to succeed by way of community Policing."
On his visit to Minna, Ciroma explained that it was to assure the officers and men of the Zone that their welfare will be adequately taken care of as a morale booster to them.
Meanwhile, Monday Bala Kuryas, the state Commissioner of Police, had earlier pointed some of the challenges confronting the Command majorly the shortage of manpower to fight against crimes in the state.