Woman Pour 10-Year-Old Maid Hot Water Mixed With Pepper For Breaking A Plate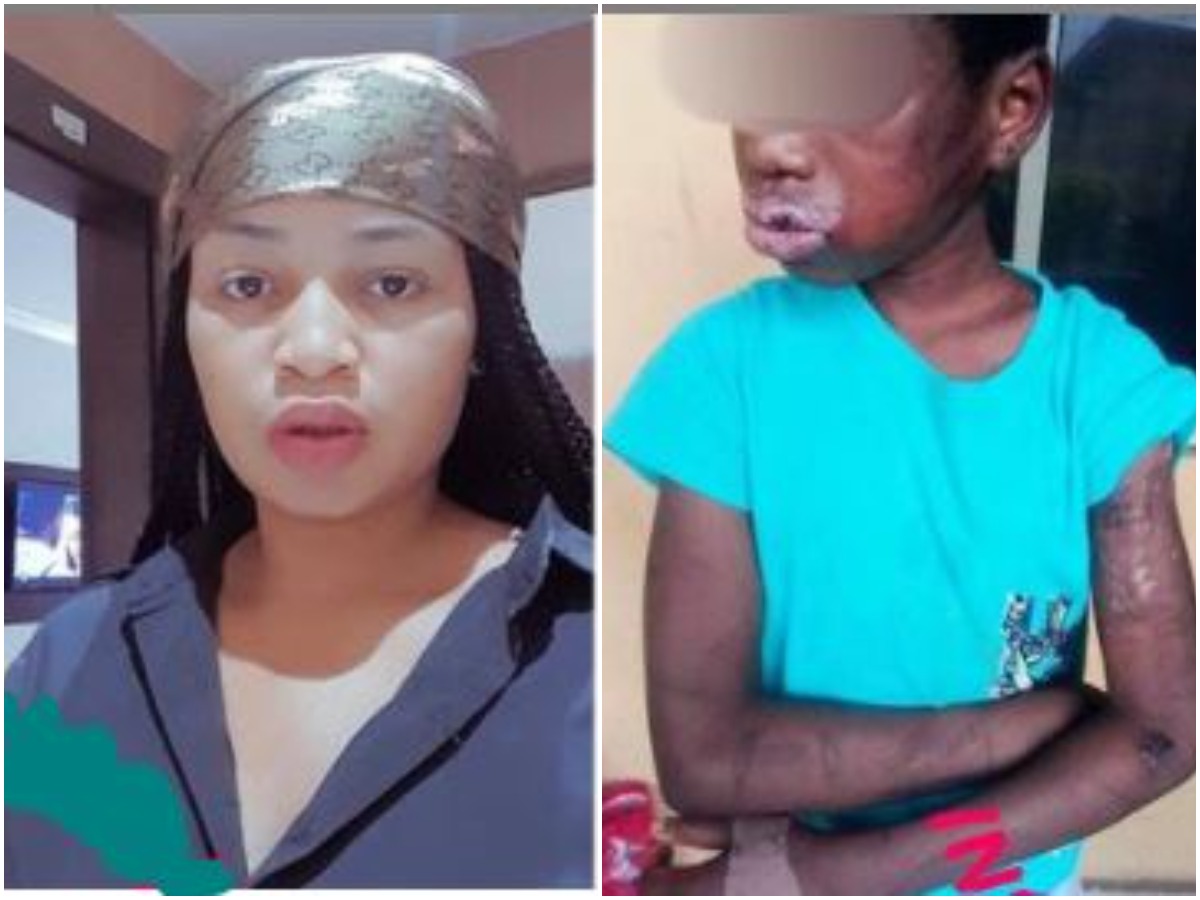 One Mrs Zazi David has been arrested by the Abia State Police Command for dousing her 10-year-old house-help with hot water mixed with ground pepper simply because she broke a plate.
According to Police spokesperson, Geoffrey Ogbonna, Mrs Zazi forced the girl, identified as Ifunanya, to drink the mixture.
The suspect was arrested after a patent medicine dealer she took Ifunanya to raised alarm over her condition.
The suspect also on several occasions have meted inhuman treatments on the maid said to be an orphan, resulting in visible marks of violence on her body.
According to a source: "The cat was let out of the bag last week Sunday when Zazi forced the victim to drink h*t water with pepper. This time, the horrendous attack burnt the little girl's lips, mouth and throat."
"Perhaps fearing that Ifunanya may die in her house, Zazi took her to a local chemist for treatment.
"The patent medicine dealer, on seeing the wounds, advised the woman to take her to a hospital, but the suspect refused, thus prompting the dealer to raise alarm."
See Photos below;