We Control United Nations, Our God Punishing Nnamdi Kanu, Sunday Igboho – Fulani Herdsmen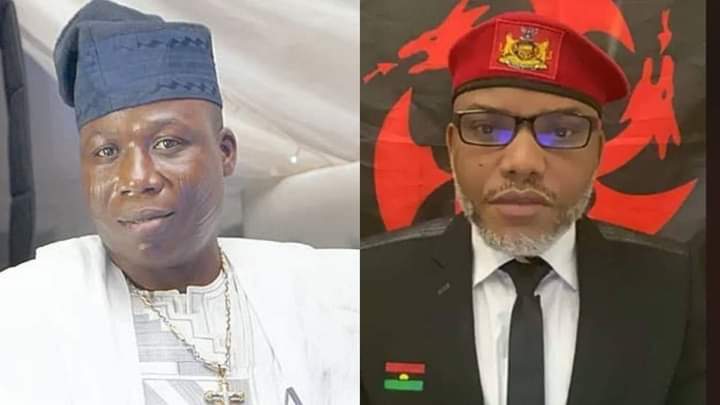 An umbrella socio-cultural group for Fulani herdsmen, Miyetti Allah Kauta Hore (MAKH) has claimed that they are in charge of the United Nations, stressing that the September 1 deadline for the cessation of open grazing in southern Nigeria is a battle which the 17 southern governors cannot win.
Naija News recalls that governors of the 17 southern states, had in their July meeting in Lagos, set September 1, 2021, as the date by which every southern state must have promulgated anti-open grazing legislation.
As this deadline draws nearer, the National Secretary of MAKH, Saleh Alhassan, has declared that the southern governors are losers and that his members won't recognise any anti-open grazing policy in the country because "we are constitutionally guaranteed the right of movement and occupation".
Speaking in an interview with Leadership, he pointed out that the pioneer Secretary-General of the African Union is a Fulani herder, stressing that the Fulani are not only in Nigeria but are spread across the continent.
While rejecting the anti-open grazing legislation across southern states, Alhassan stated that the southern governors risk losing their bid to have a southerner elected as President Muhammadu Buhari's successor in 2023.
According to him, "They can't win. They are losers. It is a negative policy.  We are supporting the federal government now to revive the grazing reserves, to revive the grazing routes, do ranches, settle the herders over time. Is that what they don't want? Then they are the real bandits."
"We are in our country, we are not going anywhere. We will not be intimidated by anybody and we are peace-loving. It's their own cup of tea. After all, they are the consumers of the cows," Alhassan said, adding that the plans of the governors had failed.
The MAKH scribe went on to gloat over the detention of separatist agitators, Nnamdi Kanu and Sunday Igboho, thus, "See Sunday Igboho there; he is languishing in Beninoise prison. See Nnamdi Kanu who was captured in Kenya. Forget about them. They are the ones sponsoring all these killings. It is the handiwork of Biafra. They want to set the country on fire."
He continued, "We have reported them (southern governors) to almighty Allah to create confusion in the camp of the enemy. And confusion will be their lot. Where is Sunday Igboho? Where is Nnamdi Kanu today? They are all in jail. The God of the pastoralists is protecting them like the God of Elijah that speaks with fire; he has fired all of them".
Alhassan also took some potshots at Governor Samuel Ortom of Benue State, who has been very critical about the activities of violent herders in Benue: "If you are looking for a real bandit, it is Governor Ortom (of Benue State). He is the real bandit. And he thinks he can fight the Fulani ethnic nationality. He does not know that we are not only in Nigeria. We are an African tribe.
"We are in charge of the United Nations. The pioneer secretary of the African Union is a Fulani herder. What is Ortom talking about? They better play politics that can unite this country. All these things they are saying, they can't do anything as far as Nigeria is concerned," the Miyetti Allah official said.