Proud Father Passes Down His 37-Year-Old NYSC Shirt To His Daughter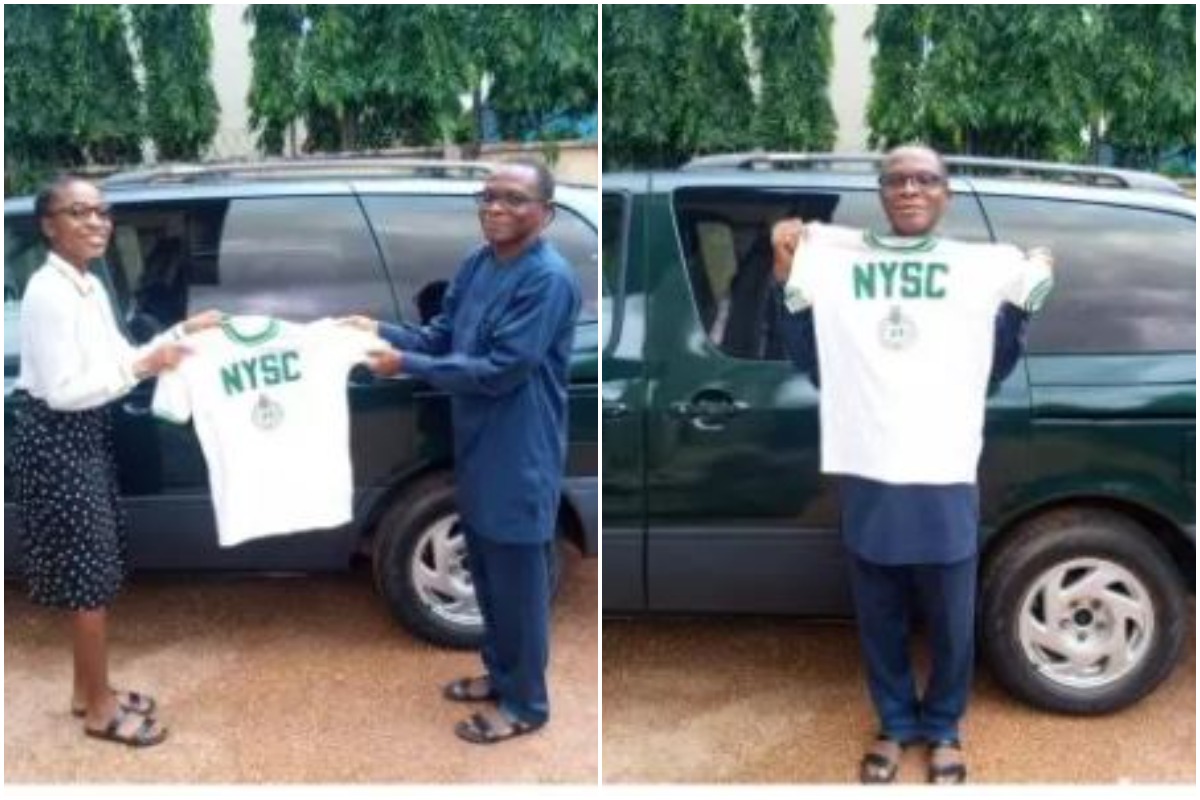 A proud Nigerian lecturer at The Alex Ekwueme Federal University, Dr Joseph Chukwu has taken to social media to share photos of him gifting his 37-year-old NYSC uniform to his young daughter.
Chukwu via his Facebook post revealed that he's delighted to hand down his 37-year-old NYSC shirt to his daughter who is currently preparing for her national youth service.
He also remarked that he deserving of an award for keeping his uniforms and kits for thirty-seven years.
Sharing the photos, he wrote; '37 years ago, 12th batch, 1984/85, I was issued this NYSC ceremonial dress during my youth service.
Today, I am passing down this 37-year old shirt to my daughter to augment with her kits as she proceeds for her youth service shortly.
Where did you keep any of your kits?
Don't I deserve an award from NYSC?'
See photos below;
Meanwhile, Minister of Health, Osagie Ehanire has revealed that the government has mobilized corps members and consultants to manage hospitals as resident doctors continue their strike.
Speaking on Thursday, Ehanire noted that the government is aware of the impact created by the striking doctors on the health facilities but has deployed replacements to mitigate the impact.
The Minister insisted that it is wrong for the medical doctors to embark on strike given the sensitive nature of their duties and the impact it can have on the citizens.
Naija News recalls the resident doctors on August 2, embarked on strike action, accusing the federal government of failing to implement agreements it had with their union on issues including salaries, hazard allowances, and others.
The strike has made the nation's health care system vulnerable and close to total collapse but Ehanire said corp members and consultants have been drafted to save the situation pending when the issue will be resolved.
The Minister said; "Although the resident doctors have gone on strike, and as I said before, we are appealing to them not to use this very vulnerable period when the country is facing a war.
"For those of you who have been very keenly following international news, you know the havoc that the Delta variant did in India, and what it has done and it is doing in Indonesia, Ireland, and other countries.