NAF Fighter Jet Bombs And Kills Scores Of Terrorists Attempting To Attack Zamfara School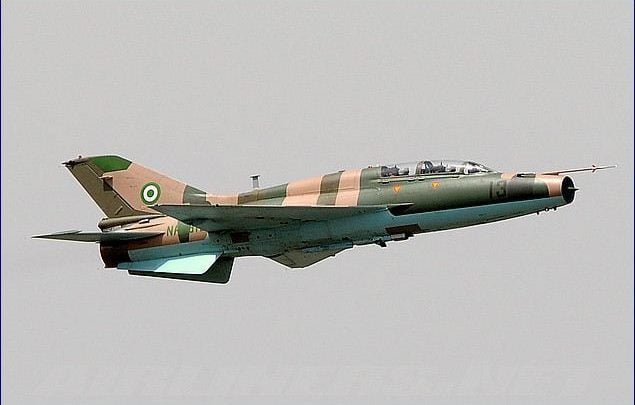 Several bandit terrorists have been killed in Zamfara State following a successful airstrike from an Alpha jet belonging to the Nigerian Airforce (NAF).
It was gathered that the terrorists were about to launch another attack on a school in Shinkafi Local Government Area of Zamfara State but were outsmarted by the NAF fighters.
Information made available to Naija News on the incident has it that the terrorists were about to attack the school building when information on the pending attack got to the Nigerian Military and a fighter jet from Operation Hdarin Daji was quickly dispatched to counter the bandits.
The incident in which a yet-to-be-ascertained number of bandits lost their lives, happened on Sunday and apart from that, the fighter jet also carried out successful airstrikes around Zangon Dammaka and Jajaye areas where a prominent bandit leader, Kachalla Haru, and his loyalists use as their hideout.
"On 29 August 2921, at about 2.00pm, credible intelligence was received that over 100 armed bandits had surrounded a school building at Gidan Rijiya village of Galadi, Shinkafi LGA, Zamfara State.
"A NAF Alpha Jet under Operation Hadarin Daji was subsequently dispatched to conduct an assault on the location. The aftermath of the assault strike killed scores of bandits and the destruction of their weapons.
"The aircraft also carried out strikes on Halilu Tubali's enclave in Sububu forest. All the operations were successful without collateral damages except on a particular building," an intelligence officer told PR Nigeria.
In other news, the Defence Headquarters (DHQ) has confirmed a military aircraft shot at a boat in Rivers State a few days ago and also narrated its own side of the incident.
The DHQ statement further identified the military personnel involved in the incident as those of the Air Component of the Joint Task Force Operation DELTA SAFE (OPDS).
The statement released on Sunday and signed by the Director Defence Information, Benjamin Olufemi Sawyerr however denied that the said boat was conveying people and foodstuff from Port Harcourt to Bonny.