Adeyanju Reveals Why APC Is A 'Terrorist Organization'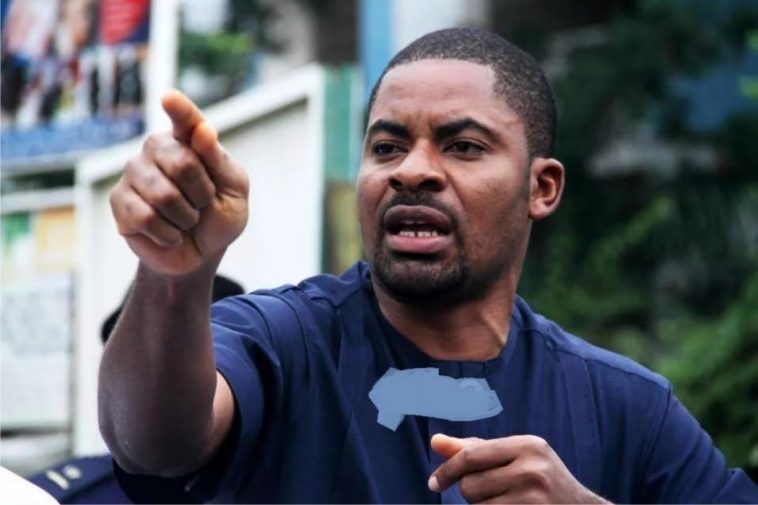 The All Progressives Congress has been described by the convener of the Concerned Nigerians movement, Deji Adeyanju, as a terrorist organization.
The human rights activist in a post on Twitter on Monday condemned President Muhammadu Buhari and the APC on how it handles challenges affecting the country.
Adeyanju wrote, "To those saying APC & PDP are the same, why not let us try another #BringBackOurGirls under Buhari if soldiers will not kill everyone at Unity Fountain as they did at Lekki Tollgate. Yes, PDP is beyond useless but APC is a terrorist organization. PDP are saints compared to APC."
"After all, we have witnessed more than 60 abductions like Chibok under Buhari, why is everyone afraid to give him the kind of treatment we all gave GEJ?"
"All of a sudden, everyone loves their lives under Buhari. Nobody is patriotic anymore including journalists. Was this how we were pampering GEJ? No Govt since 1999 has been this useless and evil, yet everyone is afraid to oppose the Govt."
Meanwhile, the government of President Buhari has appealed to Nigerians not to be deceived by those looking forward to personal gains by sponsoring acts of violence in Nigeria.
The presidency noted that the government is on top of the situation and all criminals responsible for insecurity in Nigeria regardless of whatever name they are called will be brought to book.