Open Grazing: Buhari Delusional, Deaf To The Cry Of Nigerians – Soyinka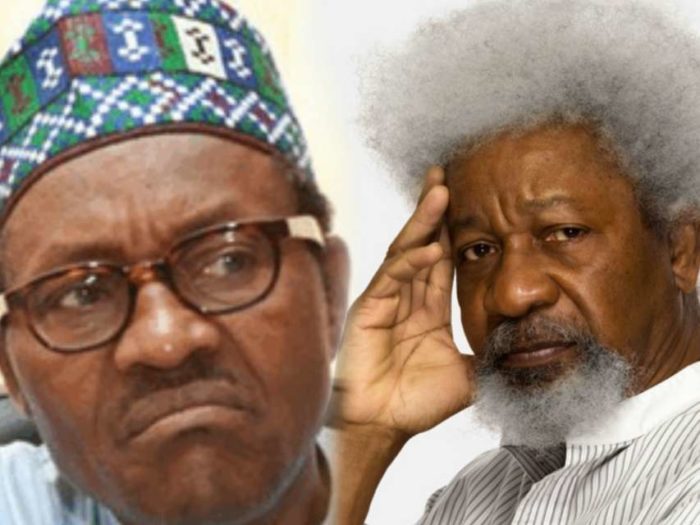 Nobel Laureate, Professor Wole Soyinka has hit hard at President Muhammadu Buhari over his insistence on going ahead with issues surrounding open cattle grazing, cattle routes, or grazing reserves despite public outcry against the policy.
The Nobel Laureate hinted that the President must be deaf to the cry of Nigerians on the matter, adding that it is baffling that the Buhari government is insisting on the policy despite the open rejection by a majority of Nigerians.
Soyinka during a chat with newsmen in Lagos in which he reacted to the presidential order approving the review of 368 grazing routes across 25 states in the country wondered why Buhari seems obsessed with the idea.
"It's like there's some delusion about this thing, a kind of mental delusion about this thing. What is it?
"Perhaps the sound, the noise of the wedding bells (Yusuf Buhari) has contributed to the possible impairment of the hearing of the president of this nation. Because he does not seem to hear anything," he queried.
He wondered why Buhari wants to implement a policy that has clearly been rejected by other stakeholders and is not even acceptable internationally.
The Professor said the President is obsessed "about something which is being rejected, right, left and centre."
"Virtually the whole nation is screaming we do not want any open cattle grazing whether they go by the name cattle routes or grazing reserves.
"Even the all-powerful and untouchable Miyetti Allah, patrons of the murderous Fulani herdsmen, have gone on record that ranching is it."
Meanwhile, the Muhammadu Buhari-led federal government has reportedly declared a former Navy Commodore, Kunle Olawunmi, wanted over his controversial interview on Channels Television.
Naija News reports that the controversial interview on Channels Television's 'Sunrise Daily' breakfast programme was held last Wednesday.
Sources in Nigeria's intelligence circle have revealed that operatives of the Department of State Services and the Defence Intelligence Agency have since launched a manhunt for Olawunmi, PUNCH reports.