EPL Return: Again Messi Beats Ronaldo In New Football Ranking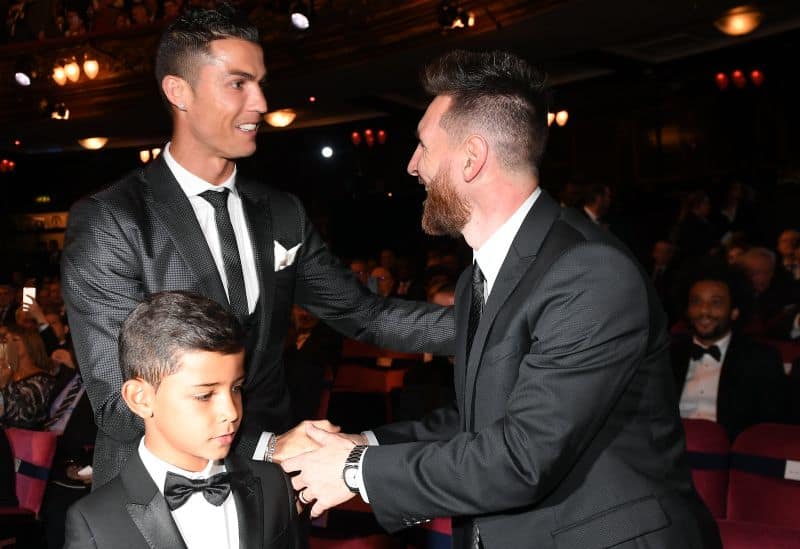 Paris Saint-Germain footballer, Lionel Messi, has again beaten his rival Cristiano Ronaldo in new football ranking.
Despite been linked with a Manchester City move, Ronaldo on Friday, August 27 shocked football lovers as he returned to his former club, Manchester United.
Reports revealed that the Portuguese will be receiving £480,000-per-week at Old Trafford, the highest pay for any player in the Premier League.
Ronaldo's new wages has, however, sent him down to the six position on highest paid footballers in Europe on per-week bases, Naija News reports.
At Juventus where Ronaldo had left for United, he was been paid £950,000 weekly.
Messi who recently left FC Barcelona for PSG has kept his status as the highest paid football player in Europe in 2021 with £960,000 per-week pay.
Second on the list of highest-paid footballers in Europe is another Paris Saint-Germain star, Neymar, who receives £606,000 weekly.
Atletico Madrid striker, Luis Suarez is ranked third on the list with his £575,000 weekly earnings.
See below the list of the highest-paid players in Europe for 2021:
1. Lionel Messi (PSG) – £960,000
2. Neymar (PSG) – £606,000
3. Luis Suarez (Atletico Madrid) – £575,000
4. Antoine Griezmann (Barcelona) – £575,000
5. Gareth Bale (Real Madrid) – £500,000
6. Cristiano Ronaldo (Man Utd) – £480, 000
7. Romelu Lukaku (Chelsea)- £450,000-per-week (including bonuses)
8. Kylian Mbappe (PSG) – £410,000 per week
9. Kevin De Bruyne (Man City) – £385,000 per week