Uzodinma Counters Southern Governors, Rejects Ban On Open Grazing In Imo State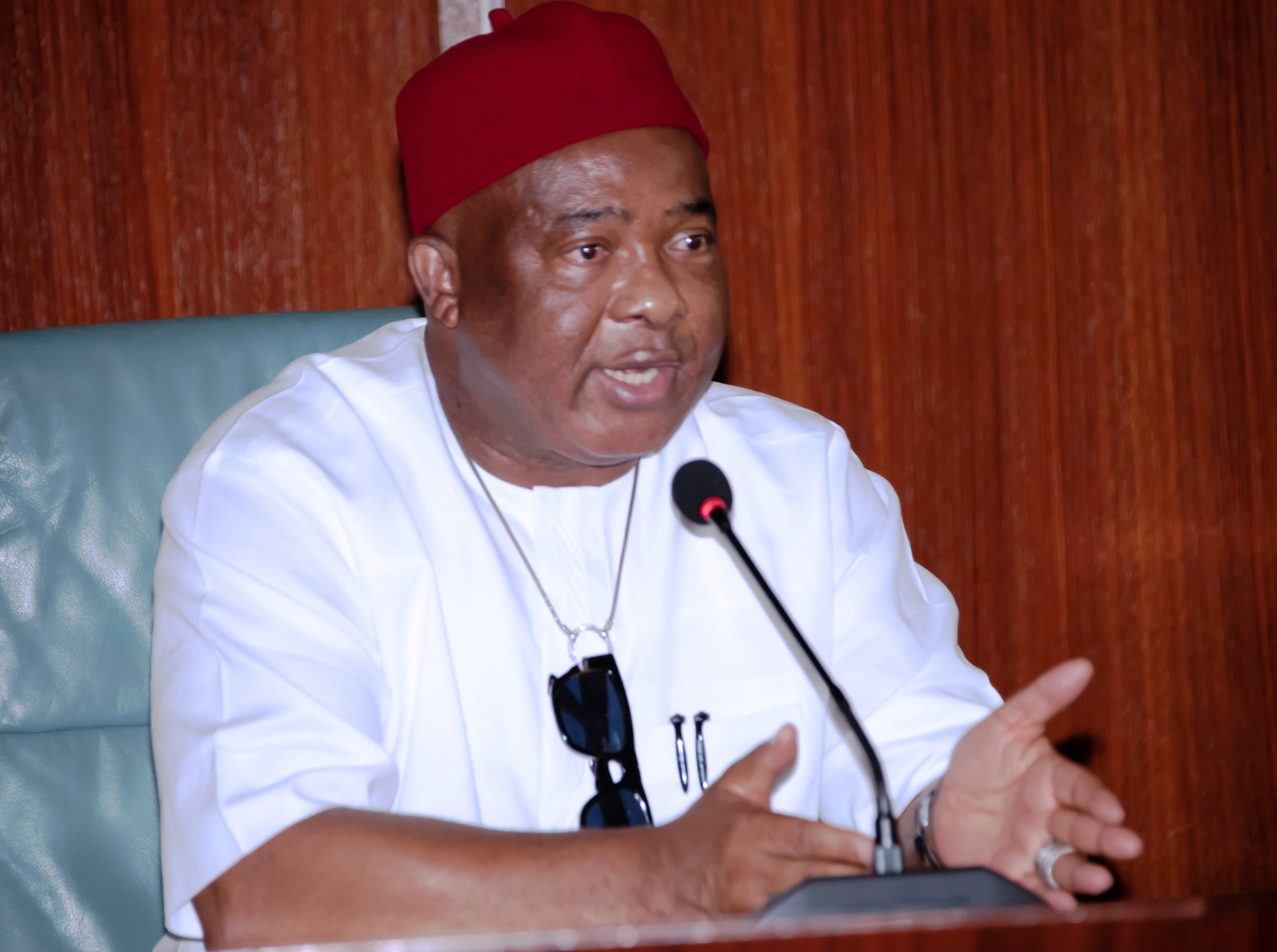 Imo State Governor, Hope Uzodinma has rejected the proposed deadline agreed upon by southern governors to ban open grazing of animals in the region.
This is as the Governor declared on Thursday that there is peace between farmers and herdsmen in Imo State, hence no need to trouble the waters by implementing any anti-grazing law.
It will be recalled that Governors from the southern region of Nigeria set September 21, 2021, as the deadline for the promulgation of anti-open grazing law by member states to curb the frequent clashes between farmers and herders.
The governors made this known in a communique released at the end of their meeting in Lagos State on July 5, 2021.
But speaking with Channels TV on Thursday, Governor Uzodinma pointed out that there is peace already between farmers and herders in Imo State, so his government won't be promulgating another law banning open grazing.
He highlighted that the issue has been taken care of by the Memorandum of Understanding signed between the two parties in Imo and they've been carrying on their businesses without any issue.
In his words, "I don't have any law in Imo State for Anti-Grazing. What we have done is that we are regulating grazing activities in the State under a partnership between our farmers and our herders.
"They signed a Memorandum of Understanding in my office where they agreed to work together and both parties have been going about their businesses without causing any grievances or anger to each other".
In a related development, Governor, Hope Uzodinma has declared that the proscribed Indigenous People of Biafra (IPOB) under the leadership of Nnamdi Kanu can not control the people of his state.
Uzodinma while re-affirming that he remains in charge of the affairs of Imo said the residents of the state didn't obey the sit-at-home order issued recently by the group.
The Governor made the observation on Wednesday while answering questions from state house correspondents shortly after his meeting with President Muhammadu Buhari at the Aso Rock Villa in Abuja.
According to him, the people of Imo State will only respond to government-issued orders, boasting that apart from such orders, no individual or group can force them to stay away from home or shut down their businesses.