'Nigeria'll Continue To Exist' – Obasanjo Speaks On Secession Calls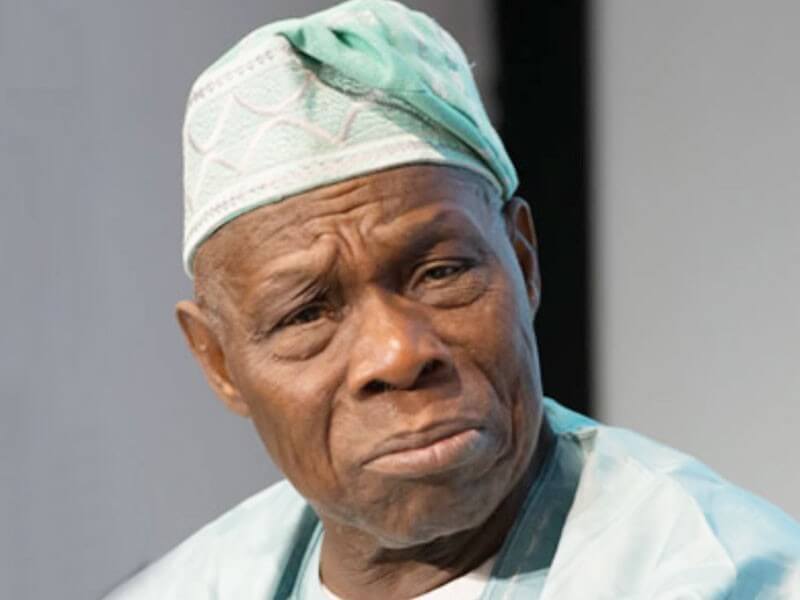 Former President Olusegun Obasanjo has distanced himself from the calls for the breakup of the country, saying that Nigeria will continue to exist no matter what happens.
The former Nigerian leader stated that he is against secessionist groups such as the proscribed Indigenous People of Biafra (IPOB) led by Nnamdi Kanu and the Yoruba Nation led by Sunday Adeyemo better known as Sunday Igboho.
Obasanjo spoke on Friday during the Book Launch and 85th Birthday of his Eminence Prelate Sunday Mbang of the Methodist Church Nigeria in Lagos State.
According to Obasanjo, he would continue to work for the peace and progress of a united Nigeria and not support its breakup.
Speaking further, the former president said the "many enemies" who don't want to see the country's continued co-existence would fail.
Obasanjo added that the cost of staying together as a nation is cheaper than the cost of dividing Nigeria.
He said, "We are here to honour somebody we should honour, and learn from him (Mbang), to show that we genuinely love and appreciate him for the service he has rendered to the Christian community in this country and world over. And to assure him that whatever happens, we will continue to work for unity, peace, security and progress of this country.
"I know that these are things that are dear to his heart. We want to assure you that Nigeria will continue to exist because the cost for Nigeria not to continue to exist is much more than the cost for us to make Nigeria to continue to exist.
"There are many people –high and low – who can be described as enemies of Nigeria but they will not win over those who are friends of Nigeria."
Meanwhile, members of the Lagos State House of Assembly have paid a visit to the National Leader of the All Progressives Congress, APC, Bola Ahmed Tinubu.
Naija News reports that the lawmakers led by the Speaker, Hon. Mudashiru Obasa paid a visit to Tinubu in London on Thursday.
According to Obasa, the former Lagos governor was hale and hearty during his discussion with the lawmakers on the state of the nation.
The speaker added that the visit was necessary considering Tinubu's position as a leader in the country, a mentor and a benefactor to many Nigerians.
Some of the lawmakers who visited Tinubu include Hon. Temitope Adewale, Hon. Nureni Akinsanya, Hon. Sylvester Ogunkelu among others.