Imo Assembly Tackles Uzodimma Over Comment On Anti-grazing Law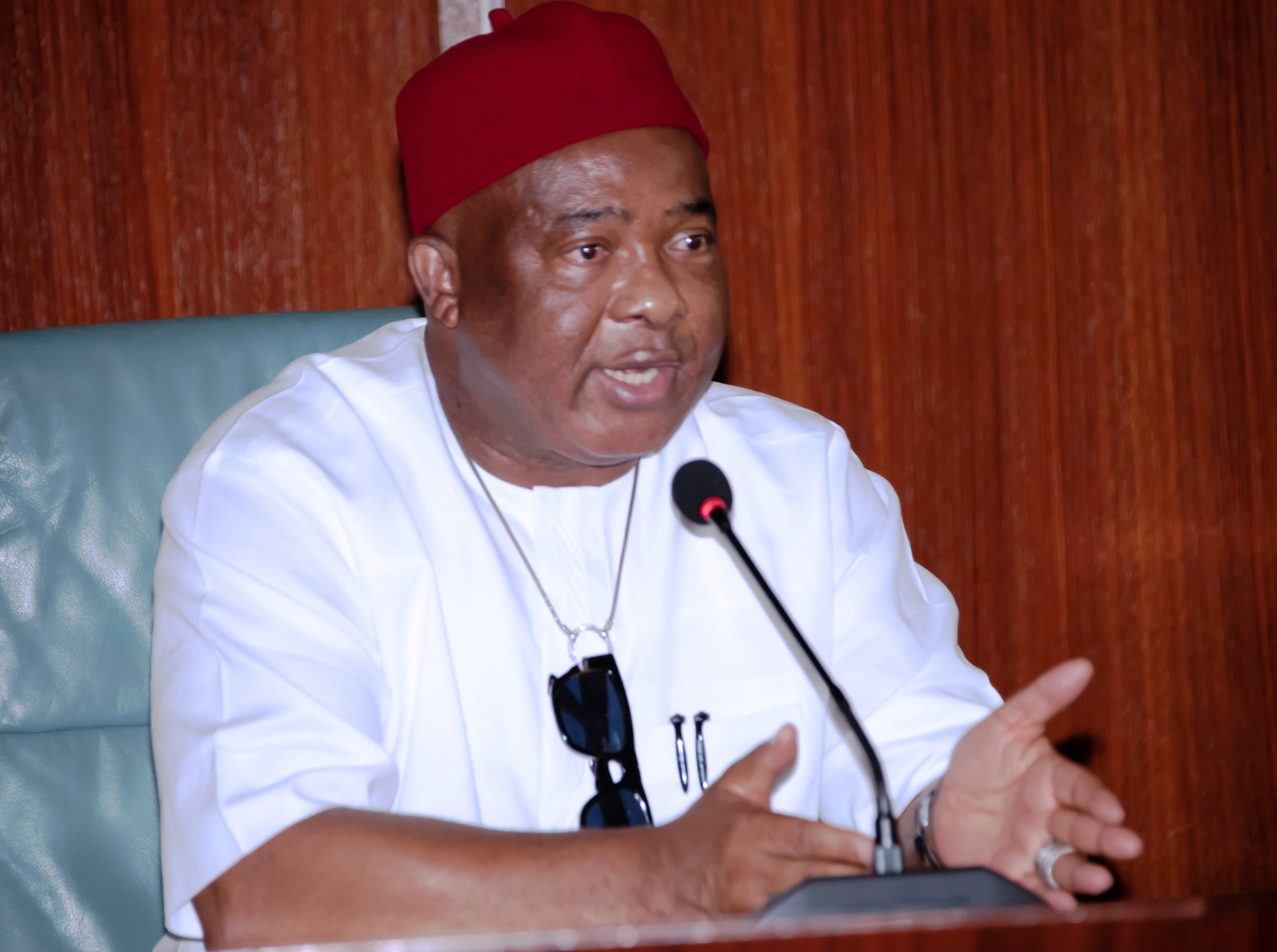 The Imo House of Assembly has slammed Governor Hope Uzodinma for claiming that the state does not have an anti-grazing law.
Speaking on Thursday with State House correspondents after meeting with President Muhammadu Buhari at the Presidential Villa, Abuja, the governor had declared that there is no law forbidding open grazing by cattle rearers in the South-East state.
According to Uzodinma, his government was trying to regulate grazing activities through collaboration between the farmers and herders.
He had said: "I don't have any law in Imo State for anti-grazing.
"What we have done is that we are regulating grazing activities in Imo State under a partnership between our farmers and herders. They have signed a Memorandum of Understanding (MOU) in my office and agreed to work together. And both parties are going about their businesses without interfering or causing any grievance or anger to each other."
Reacting to the governor's comment, the assembly denied the claim that the state has no operational law against open grazing.
Speaking with reporters, spokesman of the assembly, Duru Johnson, said the Eastern state actually has an operational anti-grazing law.
The lawmaker representing Ideato South constituency stated that the law was assented to by the former governor of the state, Achike Udenwa.
The assembly spokesman, however, admitted the anti-grazing law has some flaws which will be amended by the assembly very soon.
Meanwhile, the apex Igbo socio-cultural organization, Ohanaeze Ndigbo on Friday called Governor Uzodinma "a confirmed saboteur" who will "surely taste the retribution of God and wrath of the people".
The group also berated Uzodinma for being the first to openly reject the resolution of the 17 southern governors to enact anti-open grazing legislation in their respective states.
Ohanaeze disclosed that Uzodinma's comment on anti-grazing law has attracted scourge of hatred, plagues, and curses on his government, adding that Ndigbo would declare him the number one enemy of their race.