Former President Obasanjo Gets Fresh Appointment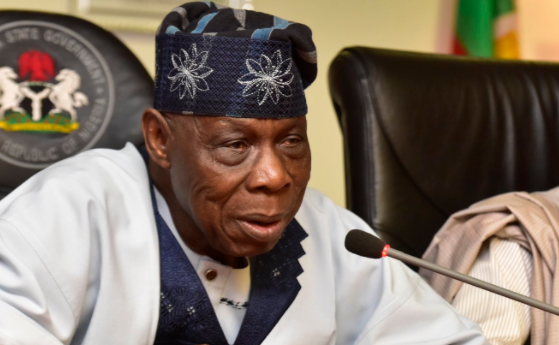 A former Nigerian President, Olusegun Obasanjo, has been given fresh appointment by the African Union.
It was gathered that the former president was appointed a High Representative for the Horn of Africa region.
Naija News reports that Obasanjo was appointed by the Chairperson of the AU, H.E. Moussa Faki Mahamat.
Part of Obasanjo's responsibility will be to intensify engagements with all relevant political actors and stakeholders in the region towards entrenching durable peace and stability within the Horn of Africa.
Mahamat thanked former President Obasanjo for accepting this strategic political assignment in the collective interest of the Union.
He stated that Obasanjo will be bringing his rich political experience, and impeccable credentials of keen commitment to the lofty ideals of Pan-Africanism and regional integration and cooperation, as well as a deep knowledge of the current situation in the Horn of Africa.
The AU chairperson called on all stakeholders and the international community to extend every possible support to the High Representative, who is expected to arrive the region in the coming weeks.
Obasanjo was in the news recently when he was seen putting his age aside to show respect for tradition and culture by kneeling down before the new Olu of Warri, Ogiame Atuwatse III.
The former President was seen paying homage to the newly crowned 37-year-old king in what many observers have described as a great lesson in tradition.