DSS Reportedly Invites, Questions Channels TV Presenters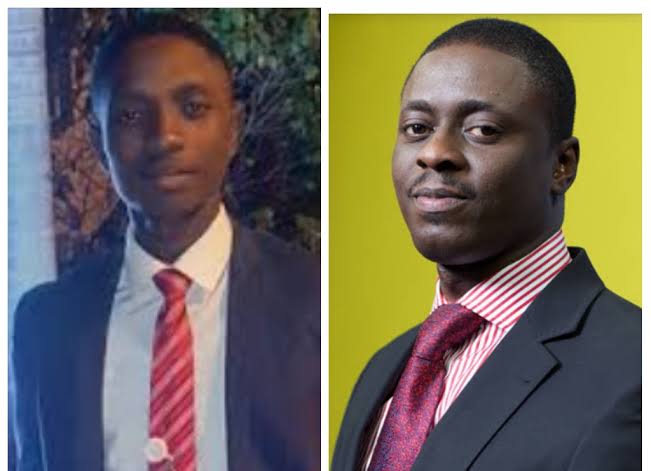 Operatives of the Department of State Services, DSS, reportedly grilled two Channels Television anchors, Chamberlain Usoh and Kayode Okikiolu on Thursday.
It was gathered that the secret police quizzed the duo for hours over interviews they conducted for the private television station.
Chamberlain and Kayode were later released by the DSS around 7pm.
Speaking to DailyTrust, an official of the spy agency said the presenters were invited, not arrested as reported on social media after a petition was submitted against by the National Broadcasting Commission (NBC).
It was also gathered that the DSS queried the duo over an interview granted by a former Navy Commodore, Kunle Olawunmi.
Chamberlain and Kayode were reportedly queried for not cautioning Governor Ortom for making ''inciting and divisive statements.''
He said the service asked the anchors to make a commitment that such a scenario won't repeat itself again.
But the duo refused to make any commitment, arguing that they were just employees of the television station, and as such they were not empowered to make any commitment on behalf of the company.
The DSS had in a statement on Thursday through it's spokesperson, Peter Afunanya, denied arresting the reporters.
The agency described such reports as false and fake news.
Recall that Ortom in the interview labelled Buhari as the worst President to ever rule Nigeria, adding that the President is grossly incapable of managing the affairs of the country.
He added that Buhari is trying to implement a secret Fulani agenda in Nigeria and cares more about cows than the people he is expected to lead.
On his part, Olawunmi had also revealed that the Buhari-led government was shielding sponsors of Boko Haram.
He said Boko Haram terrorists mentioned names of current governors, senators and Aso Rock officials as sponsors during interrogation by the military authorities.
According to him, the Department of State Services (DSS) has tremendous information on terrorists but they can't do anything except the body language of the President.