'Such An Embarrassment' – Oyinlola Reacts To NDA Attack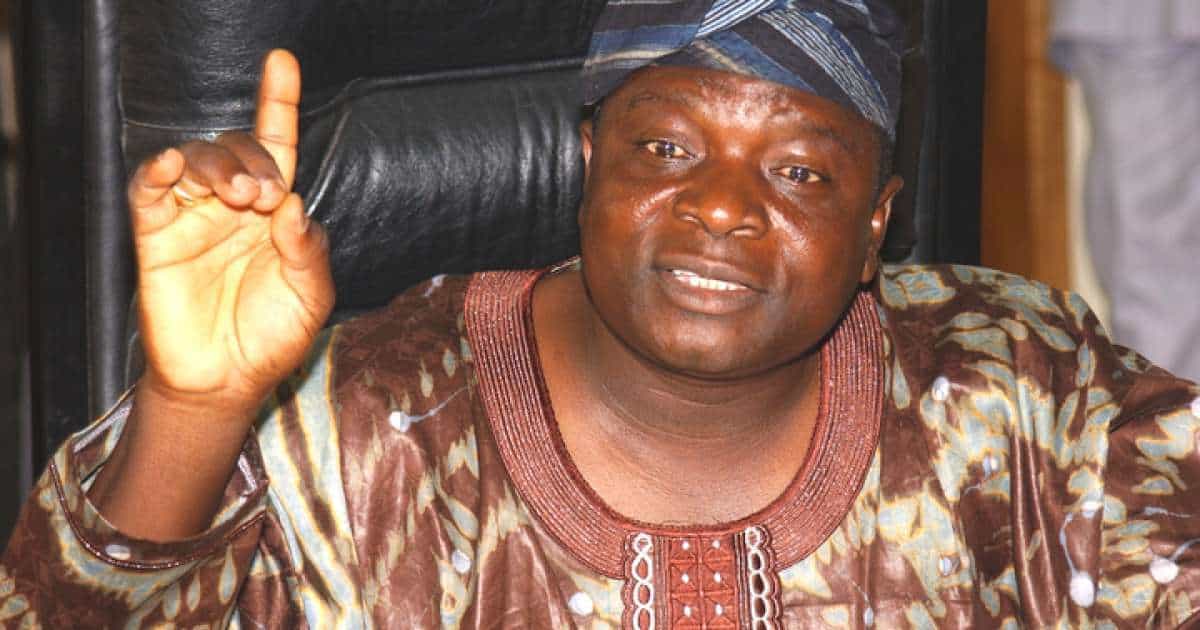 A former Governor of Osun State, Prince Olagunsoye Oyinlola, has condemned the invasion of the military facility in Kaduna State by bandits terrorists.
Reacting to Tuesday's brazen attack on the Nigeria Defence Academy in Afaka by bandit terrorists, Oyinlola said the incident is an embarrassment and ridicule to the Nigerian military.
The former military governor of Lagos State added that if the security of a fortified military establishment could be breached, an average Nigerian is not safe.
The Peoples Democratic Party (PDP) stalwart expressed sadness over the attack having served in the military for 30 years.
He said; "That it happened at NDA is a total disgrace. Whatever may have happened, somebody has refused to do his work. It is a total slap on the face of the military.
"I have not gotten the detail of how it happened. If that kind of thing could happen in such a place, then God helps all of us. I am sad that such happened having served in the military for 30 years."
Oyinlola stated this in an interview on Rave Fm, a private radio station based in Osogbo, the Osun State capital.
In other news,  former Presidential candidate of the African Action Congress, Omoyele Sowore has accused President Muhammadu Buhari-led government of planning to sanction Channels Tv and arrest some journalists over their recent interview which did not sit well with the government.
The publisher of SaharaReporters, in a post on his Facebook account, noted that President Buhari gave the directive following the interview of Benue State governor, Samuel Ortom and Rtd. Naval Commodore, Kunle Olawunmi.
The human rights activist wrote, "Criminal Muhammadu Buhari reportedly orders NBC to go after Channels Television licence to be suspended by the Federal Govt of Nigeria over the interview of Gov. Ortom and Retired Naval Commodore Kunle Olawunmi."
"Reportedly Ordered for the arrest of Chamberlain Usoh, Co-Host on Sunrise Daily and his colleagues, anchors of the program at Channels."
"They are to be brought to Abuja tomorrow! Let's be vigilant and stand with these journalists. Muhammadu Buhari will be defeated and ultimately disgraced out of power."