What Dino Melaye Said About NDA Attack, Killing Of Officers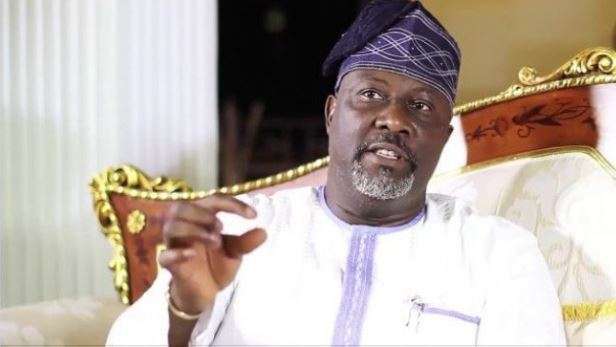 A chieftain of the Peoples Democratic Party (PDP), Senator Dino Melaye, has condemned the killing of two military officers by bandit terrorists during an attack on the Nigerian Defence Academy (NDA) in Kaduna State.
Naija News reported that bandit terrorists attacked the NDA in the Afaka area of the state on Tuesday, killing the two officers and abducting one.
The criminals, who were in a vehicle, disguised in military uniform to gain access into the fortified military facility around 1:00 a.m.
Reacting to the sad incident via a post on his Twitter page on Tuesday evening, Senator Melaye said the invasion of the defence academy shows that the country was not safe.
The former Kogi West lawmaker, who expressed displeasure over the attack, added that some government officials should be resigning by now over the incident.
The controversial politician also expressed doubt over the punishment of military officers found culpable for the breach of security in the military facility.
He wrote: "Will anybody be punished for the breach of security in a military formation in Kaduna? It is a big shame….people should be resigning already."
"A big warning that nowhere is safe in Nigeria."
In other news, the former Kogi Senator has faulted the recruitment of consultants and specialist doctors to Saudi Arabia on Tuesday.
In a post via his Twitter handle on Wednesday, Melaye shared a video of Saudi Arabia officials conducting a recruitment exercise for Nigerian doctors in Abuja.
This development follows the strike embarked on by the National Association of Resident Doctors (NARD) over the non-implementation of agreements the Federal Government had with them on issues including salaries, hazard allowances, and others.
The doctors accused the government of insincerity in its dealings, hence their inability to trust what is contained in the memorandum again since they've been deceived previously.
They also want the government to pay the striking members of the union first as a show of faith after it had earlier threatened a 'no work, no pay' rule.