NDA Attack: Nigeria Has Failed Under Buhari – 52 Northern Groups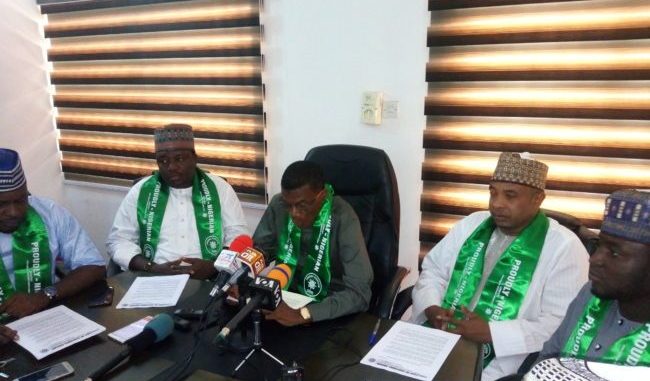 The Coalition of 52 Northern Groups, CNG, has passed a vote-of-no-confidence on the administration of President Muhammadu Buhari.
This is following the unfortunate attack on the Nigerian Defence Academy, NDA, in Kaduna by bandits.
The groups based their position on the alleged failure of government to project authority in the vital area of providing security of lives and properties.
The coalition's national spokesman, Abdul-Azeez Suleiman, made the position of the 52 Northern groups known in a statement made available to journalists in Abuja on Wednesday.
According to Suleiman, the attack on NDA, which is a military academy, signaled the loss of control over both the nation's territory and the monopoly on the legitimate use of physical force by the Buhari government.
The coalition also took a swipe at the National Assembly, accusing it of failing to provide effective oversight in the implementation of public policies aimed at addressing insecurity.
He said the persistent security challenges in the nation despite the more than five trillion Naira reportedly invested in the security sector and another one billion put in the purchase of arms, raise serious questions of credibility and probity against the current administration.
He added, "Apparently, the federal and most northern states' executives barely function today, while the legislature, judiciary, bureaucracy, and security forces have lost their capacity and professional independence thereby creating a huge vacuum in the political will and capacity of government.
"The latest compromise of such important national security architecture as the NDA at a time when government officials were arrogantly floating unprecedented flamboyance at a wedding in Kano and Abuja is certainly a serious cause for concern."