NCC Implementing Programmes To Boost Application Of Digital Skills In Nigeria – Danbatta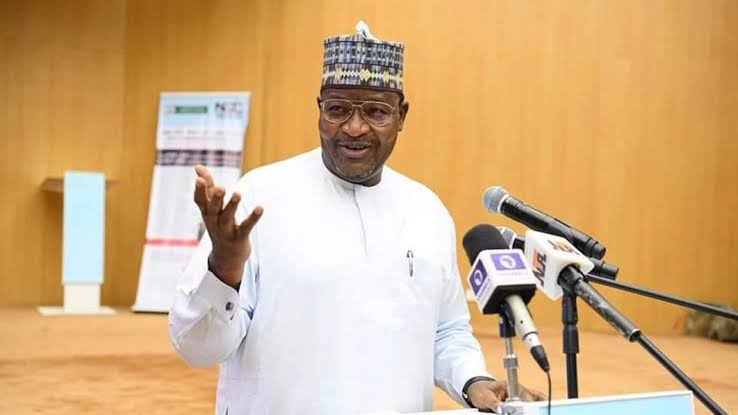 In its bid to boost digital skills application among Nigerians, the Executive Vice-chairman of the Nigerian Communications Commission (NCC), Prof. Umar Garba Danbatta, has revealed that the commission is carrying out various project.
Professor Danbatta stated this while delivering the first Annual Lecture of the Bichi Emirate titled, "Digital Literacy as a Veritable Tool for Social and Economic Transformation" in Bichi, Kano State.
According to the NCC EVC, the commission has over the years implemented various programmes to support the adoption and application of digital skills in Nigeria.
He stated that the programmes being carried out by the NCC would provide the necessary digital tools, support the provision of digital infrastructure, training, connectivity and other incentives to facilitate the development of digital literacy skills.
In the statement signed by the NCC Director, Public Affairs, Dr. Ikechukwu Adinde, and sent to Naija News, Danbatta listed one of such programmes as the Universal Services Provision Fund (USPF).
The NCC boss pointed out that the commission has been providing interventions such as the School Knowledge Centres (SKC), Wireless Cloud and Base Transceiver Stations (BTS), among others, across the six geo-political zones of the country.
On Bichi Emirate, Danbatta said commission has, through the USPF, identified about 1,900 square kilometers of land, populated by 462,222 individuals as unserved.
"In order to cover that gap, the Mobile Network Operators (MNOs) have installed 212 BTS of which 112 are Second Generation (2G)-compliant, 73 are Third Generation (3G) networks and 27 are Fourth Generation/Long Term Evolution (4G/LTE) technology, with all providing broadband connectivity which is the bedrock of digital literacy," he said.
"The USPF has also provided interventions to secondary schools, tertiary institutions and hospitals in the emirate via its SKC, Tertiary Institutions Knowledge Centre as well as E-health initiatives; a total of seven of such projects have, so far, been executed since 2015 on my assumption as the EVC."
The NCC boss stressed that all the commission's seven interventions under the Advanced Digital Awareness Programme among others are in line with its equitable distribution of projects across all geo-political zones in the country.
He also revealed that the NCC had in May 2004 established the Digital Bridge Institute (DBI).
According to him, since its creation the DBI has grown to have six campuses, one in each geo-political zone.
Danbatta noted that these campuses are equipped with some of the best training facilities and faculties in the country.