Lawan Speaks On Reintegration Of Repentant Boko Haram Insurgents Back To Society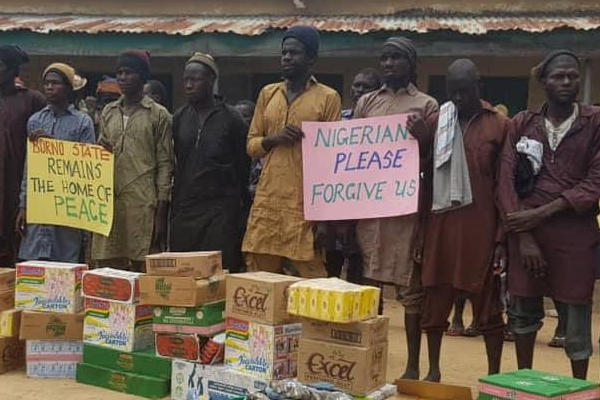 Senate President Ahmed Lawan has supported the Federal Government's plan to reintegrate repentant Boko Haram members into the society.
He gave the support while speaking with State House correspondents after a closed-door meeting with President Muhammadu Buhari in the Presidential Villa, Abuja on Monday.
Recall that the Federal Government had insisted that repentant Boko Haram Insurgents would be reintegrated back into the society.
Speaking on Saturday in Washington DC, the Minister of Information and Culture, Lai Mohammed, stated that it was against the best global practice to shoot repentant insurgents without profiling and prosecution.
But according to Lawan, the Nigerian military should ensure proper profiling of the repentant insurgents to know if they have truly repented and to make sure that they are not a threat to society.
The Senate President also commended the military for the new strategies adopted in tackling insurgency and banditry in the North East.
He added that the massive surrender by Boko Haram insurgents was a clear indication that the war against insurgency would soon be over.
"I'm sure the new strategies by the current leadership of the armed forces are working.
"Boko Haram, having lost its leader and probably having lost so many commanders, some of them think they should just throw in the towel.
"Therefore, it's one of those success stories of the fight against insurgency in the Northeast," he said.