I Wasn't Surprised Bandit Terrorits Attacked NDA – Aisha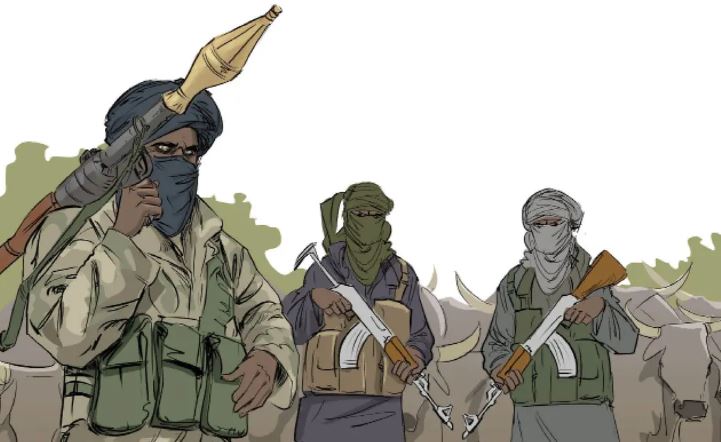 Popular activist and social critic, Aisha Yesufu has said that she was not surprised about the attack on the permanent site of the Nigerian Defence Academy (NDA) in Kaduna State.
Naija News earlier reported that bandit terrorists attacked the military facility in Afaka in Kaduna State, killing two officers and abducting one other in the process.
Confirming the incident in a statement, the spokesperson of the NDA, Major Bashir Muhammad Jajira, said the unidentified gunmen breached the NDA security and gained access to its residential area.
Reacting to the attack in a post via her Twitter handle on Tuesday, Yesufu said following the invasion of the military facility, there is no single safe space in Nigeria.
She wrote: "If you're surprised that NDA was attacked, then I am surprised at your surprise. There is no single safe space in Nigeria."
"What we have is an illusion of safety. Corruption & bad governance plus lack of accountability & lack of transparency destroys Add Buhari and it's a disaster!".
In other news, Major General Ibrahim Ali will not be removed as the General Officer Commanding 3rd Armoured Division, the Nigerian Army has confirmed.
The decision overrules the request made by the Plateau State Chairman of the TEKAN/ECWA Bloc of the Christian Association of Nigeria, Rev Moses Ebuga during a press conference on Monday.
Ebuga had alleged that Ali who also doubles as the Commander of Operation Safe Haven (OPSH) has failed in his responsibilities and is unable to stop terrorists from killing innocent citizens and residents of the community.
He said gunmen and terrorists have continued to unleash mayhem on residents under the watch of Ali, hence the call for his replacement.
However, the Army has absolved Ali of failing in his responsibilities.
The Army in a statement signed by the Acting Deputy Director, Army Public Relations Officer, Major Eli Lazarus, said those pushing for Ali's removal are not sincere.