Alleged IPOB Spy: NHRC Demands Unconditional Release Of Gloria Okolie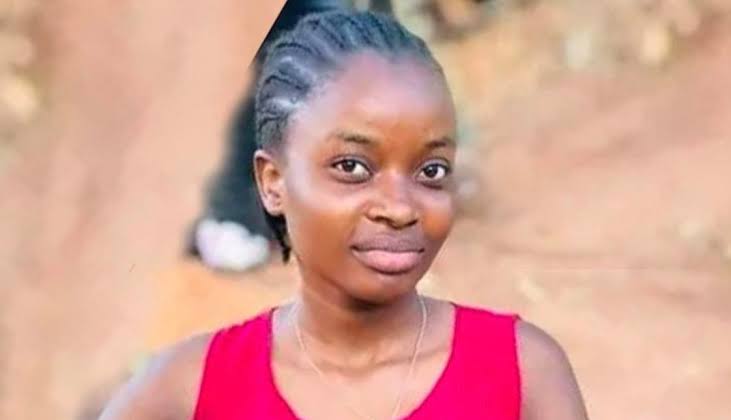 The National Human Rights Commission, NHRC, on Tuesday, faulted the development in which the Nigerian Police Force arrested and detained since June 17, a 21-year-old student, Gloria Okolie, over her alleged ties with the proscribed Indigenous People of Biafra, IPOB.
Describing the development as disturbing and illegal, the Commission called for her unconditional release.
According to a statement by its Executive Secretary, Mr Tony Ojukwu, the NHRC lamented the situation where security agencies have kept Gloria Okolie and other suspects in custody beyond the constitutionally stipulated time of 48 hours without charging them to court.
The statement reads in part, "The Commission is therefore using this medium to demand the immediate and unconstitutional release of the detainee or in alternative charge her to a court of competent jurisdiction so that she will enjoy the right to fair hearing and the opportunity to defend the allegations against her, if any."
"We will not hesitate to condemn such unprofessional conduct which undoubtedly resulted in further violation of the rights of the lady in question because her rights to freedom of movement and liberty among several others had been allegedly violated with impunity by the very personnel charged with the responsibility of protecting the lives and property of citizens.
"On our part as a national institution saddled with the responsibilities of promotion, protection and enforcement of rights of citizens and foreigners resident in Nigeria, we have not missed any available opportunity to educate and train Police personnel and indeed other law enforcement agents on human rights issues, the NHRC Act (as amended) as well as other National, Regional and International human rights instruments to which Nigeria is a signatory."