Adeyanju Reacts As Bandit Terrorists Attack Military Facility In Kaduna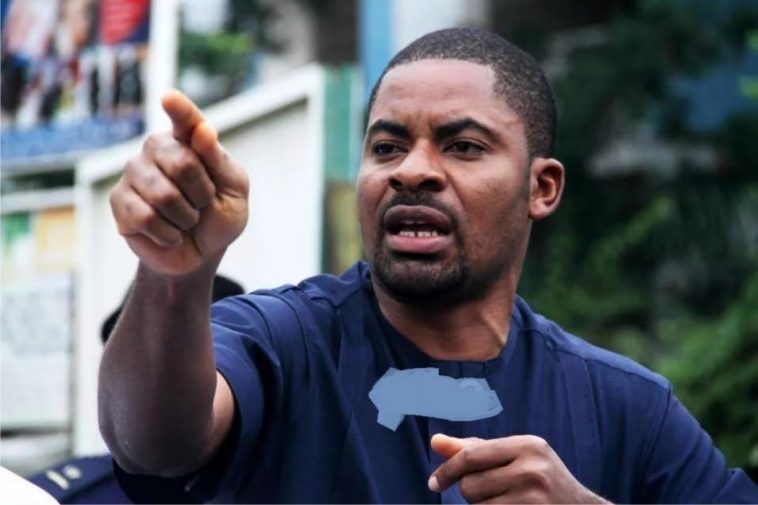 The Convener of the Concerned Nigerians Group, Deji Adeyanju has lamented the audacity of bandit terrorists in attacking the permanent site of the Nigerian Defence Academy (NDA) in Kaduna State.
He made this known on Tuesday shortly after Naija News reported that bandit terrorists had attacked the military facility in Afaka in Kaduna State, killing two officers and abducting one other during the attack.
Confirming the incident in a statement, the spokesperson of the NDA, Major Bashir Muhammad Jajira, said the unidentified gunmen breached the NDA security and gained access to its residential area.
In a post via his Twitter handle, Adeyanju wondered how bandit terrorists could invade the Nigerian Defence Academy in Kaduna.
The activist warned that if bandits can abduct soldiers in their own barrack, bandits will soon start kidnapping Governors, Senators and other notable Nigerians.
He wrote; "For those of us that know Nigerian Defence Academy in Kaduna very well, it remains unthinkable that bandits can invade the place, kill 3 soldiers, then kidnap other officers."
"If bandits can abduct soldiers in their own barrack, they will soon start abducting Governors."
Meanwhile, the Defence Headquarters (DHQ) has reacted to Tuesday's attack by bandit terrorists on the Nigerian Defence Academy (NDA), Kaduna.
Reacting to the development, the DHQ, in a statement by the Director Defence Information, Major General Benjamin Sawyer said security has been beefed up within and in the surrounding of the academy.
He also conveyed the condolence message of the Chief of Defence Staff (CDS) to the families and associates of the officers who lost their lives during the attack.
The DHQ added that a search and rescue mission for the officer abducted during the attack has been activated while further details will be released later.