2023: I'm Grooming Those That Can Take Over From Me In Kogi – Yahaya Bello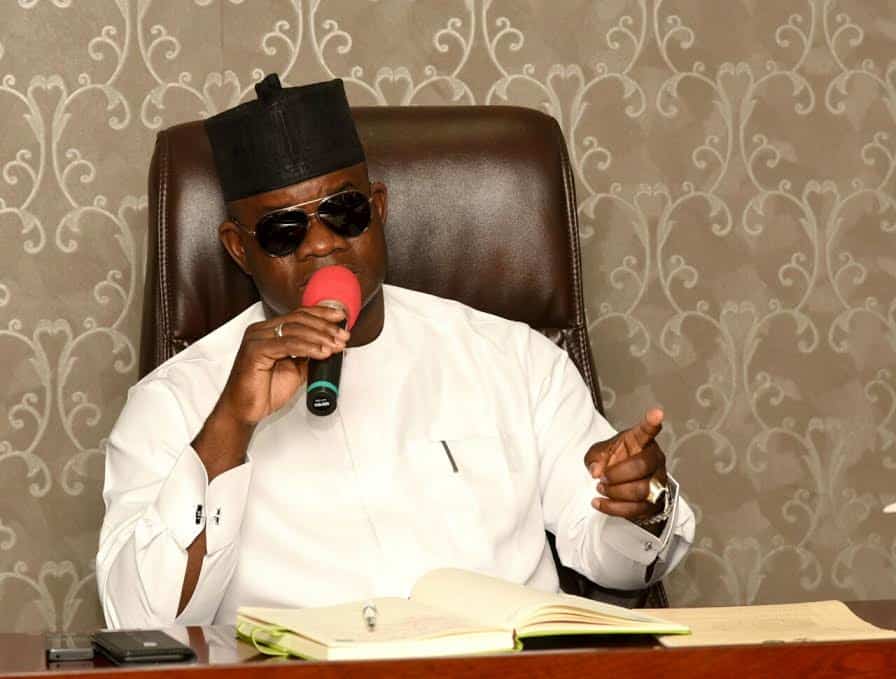 The Kogi State Governor, Yahaya Bello has assured that the state will be in capable hands when he hands over once his tenure is completed in 2023.
Bello submitted that there are no worries or fears that should be entertained about who will take over from him as he is already grooming capable people whom he believes will be acceptable to the voting population.
He also expressed confidence that the person that will emerge will be better than him.
"At an appropriate time, I know that the person will emerge, and whoever emerges will be the best for Kogi State.
"I am grooming leaders across the state, from the local to the state level. By the time I will be concluding my second term in office, I want to assure you that anybody picked at the end of the day would be good for the state. I want to also assure you that the best person that would do even better than me shall emerge, by the grace of God," the Governor submitted during a recent interview with Daily Trust, Naija News gathered.
Speaking also on why there has been no replacement yet for the late Attah Igala, Micheal Ameh Oboni 11 who passed away in August 2020, Governor Bello said the process is still in the pipeline.
According to him, it is more important for the right person to emerge than for the process to be rushed due to pressure.
Bello however assured that the process is already at an advanced stage and the successor to the throne will soon be unveiled.
His words: "The process is going on. It is almost completed. As soon as it is concluded we will make sure the announcement is made.
"I so much respect the traditional institution in Kogi State and I don't want any imposition or manipulation whatsoever.
"Let the right person emerge. As soon as we have such a person we will make sure he is confirmed."