Nigeria Not Buhari, Bola Tinubu Personal Property – Yahaya Bello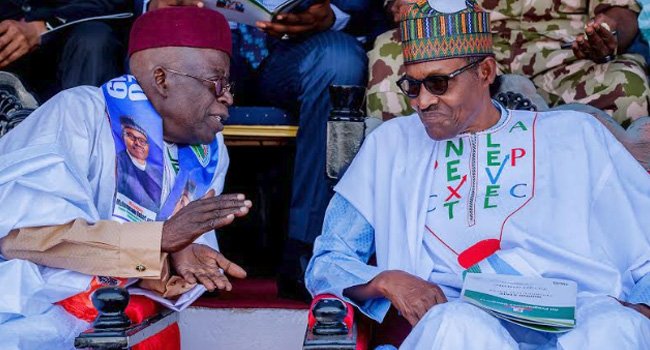 Any agreement between President Muhammadu Buhari and the National Leader of the All Progressives Congress, APC, Bola Tinubu, on the 2023 election is not binding on Nigerians.
Naija News reports that this was stated by Governor Yahaya Bello of Kogi State.
The governor was reacting to a statement by Senator Rufai Hanga, a key founding member the APC, who implied that there was an arrangement between Tinubu and Buhari on the 2023 presidential election.
In an interview with DailyTrust published on Sunday, Yahaya Bello stated that Nigeria is not the personal property of any politician.
He maintained that Nigerians must be guided by the provisions of the 1999 constitution, adding that every activity of power is spelt out in the constitution.
Yahaya Bello said: "APC is guided by a constitution, which every member and even intending members ought to read and understand. Let me tell you that Nigeria is not a banana republic, which a committee of one or two persons will see as a personal estate or property. You can't even do that in a council ward in this country, not to talk of Nigeria as a country.
"Governing this country is not a one or two-man show. We also have the constitution of the Federal Republic of Nigeria, which is guiding us. Every action and activity of powers is clearly spelt out in the constitution.
"I was not there when the purported or implied understanding took place. But today, we have over 40 million members of this great party and you are telling me that, assuming without conceding, that such understanding took place, we are bound by it? I think President Buhari and Senator Tinubu have the interest of this country and the APC at heart. They want a popular, credible and qualified Nigerian to lead this country."
According to the governor, President Buhari is leading an all-inclusive government and party.
He stated that the idea of me and my friends or associates is archaic and aristocratic, stressing that such should not be discussed in a democracy because it is outdated and has no place again in Nigeria's constitution.