'Are You Not Bandits', Gumi Fires Politicians Who Flew To Kano For Yusuf Buhari's Wedding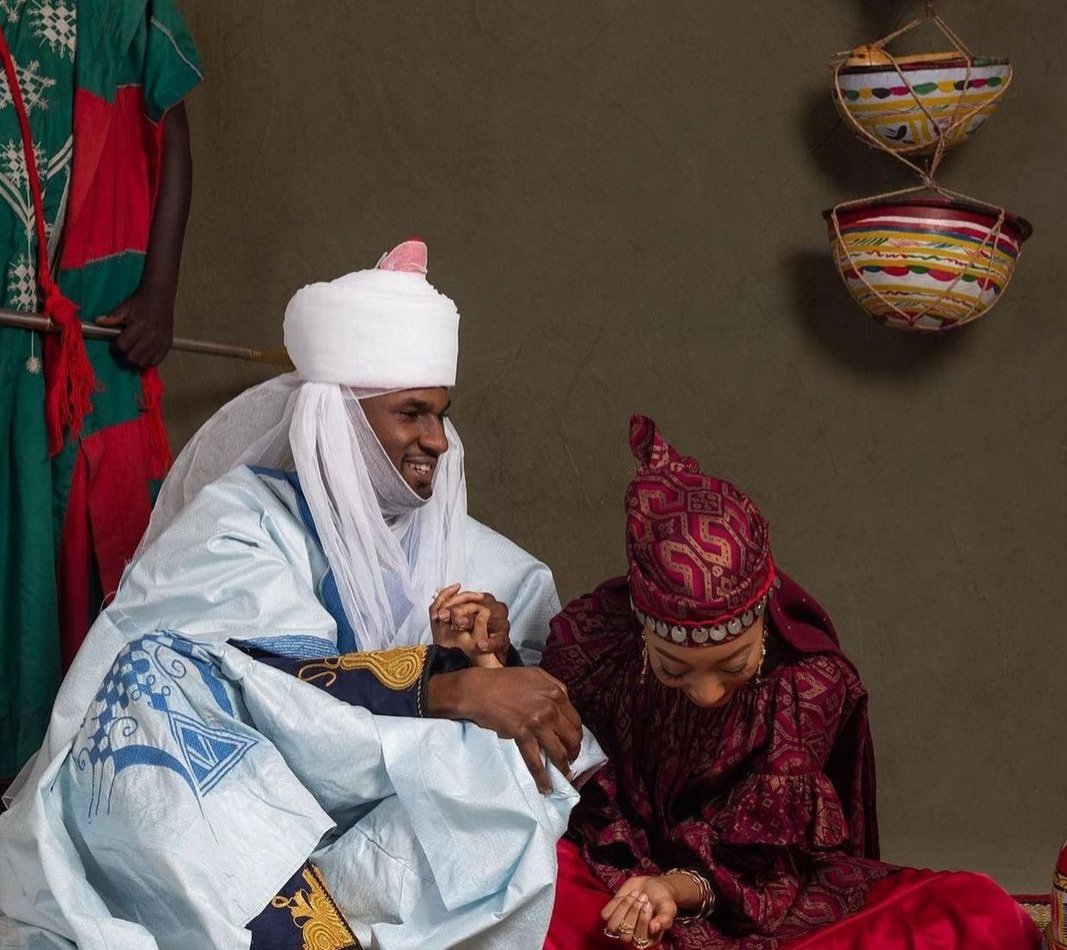 Islamic scholar, Ahmad Gumi, has condemned politicians who attended the wedding of President Muhammadu Buhari's son, Yusuf, in Kano with hired private jets.
Naija News had earlier reported that the president's son tied the knot with his lover, Zarah, one of the daughters of the Emir of Bichi, Nasir Ado Bayero.
This news platform also stated that prominent persons and political office holders in the country spent millions to fly private jets for the wedding.
The cost of a private jet is determined by its size and the hours spent at a port.
While a charter private jet costs between $5,000 and $7,000, a bigger size would cost $10,000.
Gumi while reacting to the event wondered why the waste of money when Nigerians are suffering.
The Islamic cleric said, "When Prophet Mohammed married off his daughter, who came from Mecca or Yemen? In the entire Medina, no righteous persons to oversee the solemnisation?"
"Somebody told me private jets in Nigeria were all hired for the wedding of Buhari's son. With your money, you can't get a private jet because they were all booked."
"Some people are in captivity in both the bush and cities. Hunger is everywhere. People are facing all manner of problems, yet politicians spent public funds on private jets.
"First it was not an obligatory religious gathering. Second, public funds were taken to hire the private jets.
"You are spending money to hire jets to go to weddings, while criminals are holding people to ransom in the bush. The criminals (bandits) are milking the people.
"Some people have never earned N1million in their life, but bandits would demand N10million. How many people sold their houses, farms, everything… and collected loans to pay the ransom?
"People think only those in the bush milk us dry, no! Even our leaders milk us dry. Where did they get the money to hire all these jets?
"In one of the states, some pictures of a dilapidated hospital were sent to me. The roof was blown off and a patient was lying on the bed. That governor was in Kano to attend the wedding.
"How many schools were rehabilitated? The money that should be used to cater for the people is the one they hire private jets to junket around. Are you not also a bandit?"
"We vent our anger against ourselves, other tribes. People are left killing themselves because of poor leadership."