Distribution Of CBN Four Million Meters Begin Soon, Says FG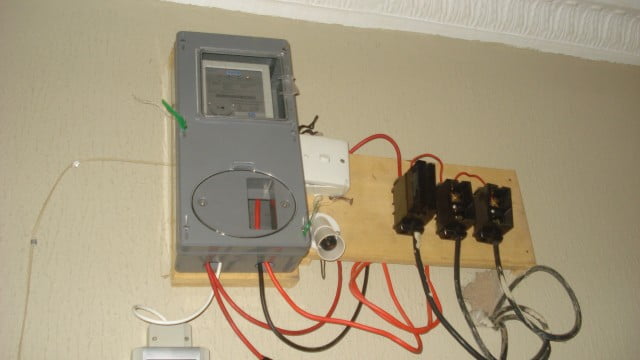 The distribution of the four million free electricity prepaid meters pledged by the Central Bank of Nigeria in the second phase of the National Mass Metering Programmes would soon begin across the country, Naija News has learnt on Friday.
The Special Adviser to the President on Infrastructure, Mr Ahmad Zakari, said this in a statement in Abuja.
The CBN had committed to supporting local meter assembly/manufacturing under the Federal Government's mass metering programme.
Zakari assured the programme would ensure that consumers are billed appropriately for the electricity they consume by installing meters free of charge in household and business premises that are currently unmetered.
He said, "Till date, 750,000 meters have been delivered to DISCOs in just under eight months.
"The commencement of the procurement process of the second Phase has been done strategically to ensure that there is no gap in meter supply to customers as the NMMP transit from the first Phase to the second Phase.
"In preparation for the Second Phase (known as Phase 1) of the NMMP, the Nigerian Electricity Regulatory Commission (NERC) has conducted extensive consultations and stakeholder management, and has revised its metering guidelines.
"This phase will provide up to four million meters and shall also use a similar financing mechanism as in the first phase."
He noted that one of the key successes of the NMMP initiative is how rapidly it has increased private sector interest in investing in the local meter assembly, manufacturing, and installation space.
"This is in addition to the springing up of new factories such as the Quantum meter assembly plant in Lagos and the Smart Meter assembly plant in Kaduna.
"We are also seeing the refurbishment and upgrade of some metering plants that have also fallen into disrepair such as EMCON in Kaduna," it said.
According to him, the Minister of Power, Mr Mamman Sale, has emphasized the administration's commitment to eliminate the metering gap by 2023.