Sunday Igboho Awarded ₦50,000 In Case Against Malami, DSS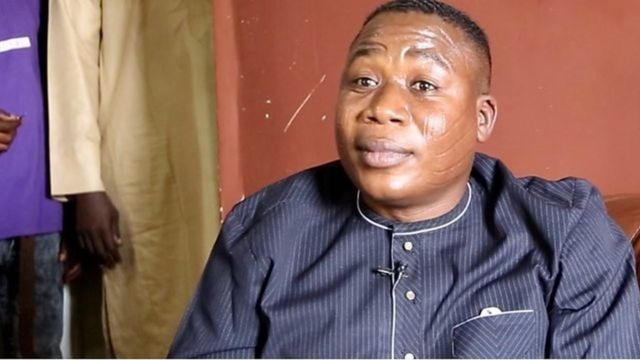 Yoruba Nation agitator, Sunday Igboho has yet again defeated the minister of Justice and Attorney General of the Federation, Abubakar Malami, in the suit filed over the invasion of his residence by the Department of State Services.
Naija News recalls that an Oyo State High Court had restrained the secret police and the Federal Government of Nigeria from arresting the activist who is currently been tried in Benin Republic.
The presiding judge, Justice Ladiran Akintola in his ruling awarded ₦50,000 against the minister for filing his response in the suit filed by Igboho late.
The Yoruba Nation agitator who strengthened his legal team with two Senior Advocates of Nigeria, Adekola Olawoye, and Oladipo Olasope had demanded ₦250,000 over the action of the minister but the court granted N50,000.
The counsel to Malami, Abdullahi Abubakar, on Wednesday prayed the court to vacate the order restraining the DSS from arresting the activist.
The minister also prayed the court to dismiss the suit filed against the secret police and the AGF due to its lack of jurisdiction to hear the matter.
The Counsel for the DSS, and State Director of DSS, T. A. Nurudeen, who happens to be the second and third respondents supported the stand of Malami.
The counsel to the AGF argued that the claim of the agitator on unlawful killing, assault can not be filed under Fundamental Right (Enforcement Procedure) Rules 2009.
He further stated that the claims of damages of his residence, battery can not be resolved without calling witnesses and visiting the scene of the attack.
The minister added that the secret police had right to block the accounts of the activist and such can only be challenged before a Federal High Court pursuant to Section 251 (r) of the 1999 Constitution (As Amended).
Justice Akintola adjourned the ruling on Malami's application to August 30.