PIA: Buhari Has Restructured Nigeria's Economy — APC Governors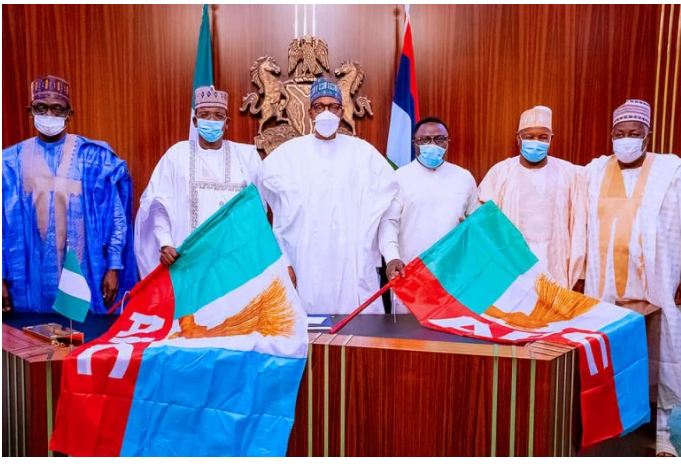 The Progressives Governors Forum, on Wednesday said no government in the history of Nigeria has done so much to restructure the economy like President Muhammadu Buhari has been doing since the beginning of his second term in 2019.
This was contained in a statement by the Chairman of the forum, Governor Atiku Bagudu, in Abuja.
According to the forum, which is the umbrella body of serving governors elected on the APC platform, the new Petroleum Industry Act by President Buhari has done so much to restructure the operations and management of the Nigeria's oil and gas industry which forms the core of the economy.
They said, "There is today, a new petroleum industry Act in the country, which has provided six months transition for the emergence of new institutional framework for the operations of oil and gas industry in the country.
"The new Act presents a convincing credential of the commitment of the APC, to restructure Nigerian economy through democratic process in line with provisions of the 1999 Constitution as amended.
"We remain committed to a democratic process of negotiating the reform of our republic to make it more responsive to the needs of Nigerians.
"With the new Act, there should be remarkable improvement in revenue collection from the oil and gas sector.
"This is expectedly, the next level of governance initiatives our party promised Nigerians, during the 2019 campaigns."
The statement added that the forum would also continue to draw lessons from President Buhari's leadership and take necessary steps to replicate same in states of the federation.