Banditry: Ohanaeze Slams Masari Over Call For Self-defence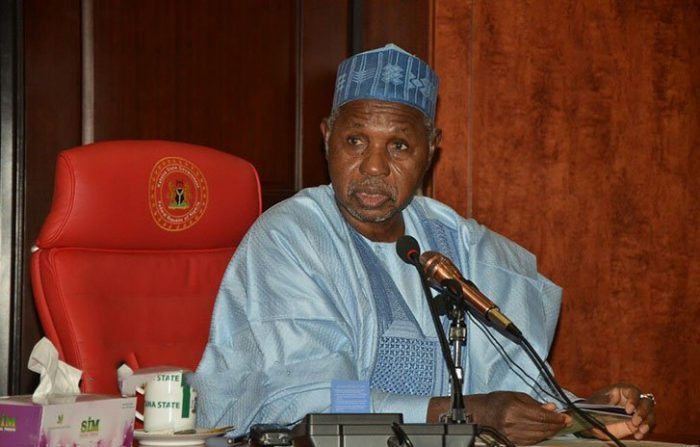 The Igbo apex socio-cultural organisation, Ohanaeze Ndigbo, has berated Governor Aminu Bello Masari of Katsina State over his call for the people of the state to engage in self-defence against bandits.
Naija News reports that Masari had urged residents of towns hit by bandit terrorists to seek weapons to protect themselves from attacks.
Masari made the remarks on Tuesday while paying a condolence visit to the families of 10 people killed by customs officials in the Jibia Local Government Area last week.
In an interview with The PUNCH on Wednesday, spokesman for Ohanaeze, Chief Alex Ogbonnia, said the call for self-defence by the governor was inappropriate and a dangerous trend.
The Igbo group, however, asked Masari to provide adequate security for the people of the state instead of asking them to bear arms and defend themselves against bandits.
Ohanaeze also called on the Federal Government to sit up and ensure the safety of the lives and properties of Nigerians across the country.
Ogbonnia "We see the governor's call as a dangerous trend because when you talk about government, it is a kind of social contract between the government and the governed. To that extent, the essence of government is for the security of life and property.
"On the other hand, the monopoly of violence is supposed to be within the government, but when the government does not have control of the instrument of violence, it is a dangerous trend. It means the government is leaving the job which is supposed to do; the services which they are supposed to render to the society – security of life and property.
"It obvious that there's a problem in the country and we call on the Federal Government to sit up because it is tending towards doom to the nation, where the instrument of violence spread among the citizenry and is no longer within the control and monopoly of the government."