Banditry: Masari's Self-defence Call Neccesary – ACF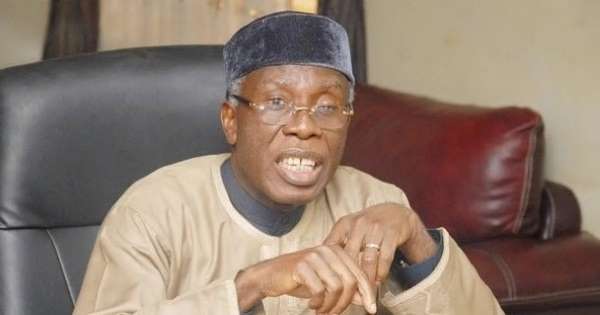 The Arewa Consultative Forum (ACF) has backed the self-defence call by Governor Aminu Bello Masari of Katsina State against bandits.
Naija News reports that Masari had urged residents of towns hit by bandit terrorists to seek weapons and defend themselves from attacks.
Speaking on Tuesday, Masari said that it is morally wrong for people to submit easily to the bandit terrorists without any attempt to defend themselves.
Reacting to the self-defence call, National Publicity Secretary, Emmanuel Yawe, said the forum supported the call for the people of the state to bear arms and defend themselves against the bandit terrorists.
He added that the call by the governor was right and was in order, due to the fact that the Federal Government has failed to protect the citizens from the rampaging terrorists.
Yawe asserted that Boko Haram insurgents and bandit terrorists fear local hunters more than the security agencies due to their knowledge of the terrain.
He noted that not all weapons are banned, adding that in the rural areas, some people are armed with bows and arrows.
He said: "Do not also forget that local hunters in Adamawa gave Boko Haram hell. Boko Haram dreaded them more than the combined team of army and police.
"The locals know the terrain more than the army and police, who are assembled from all over the country in line with the Federal Government policy on recruitments into government agencies. No wonder they (local hunters) were recruited to join the fight against Boko Haram. Governor Masari has said the right thing."