A New World Order Is Coming, Dark Forces Are Working – Fani-Kayode Raises Alarm (See Details)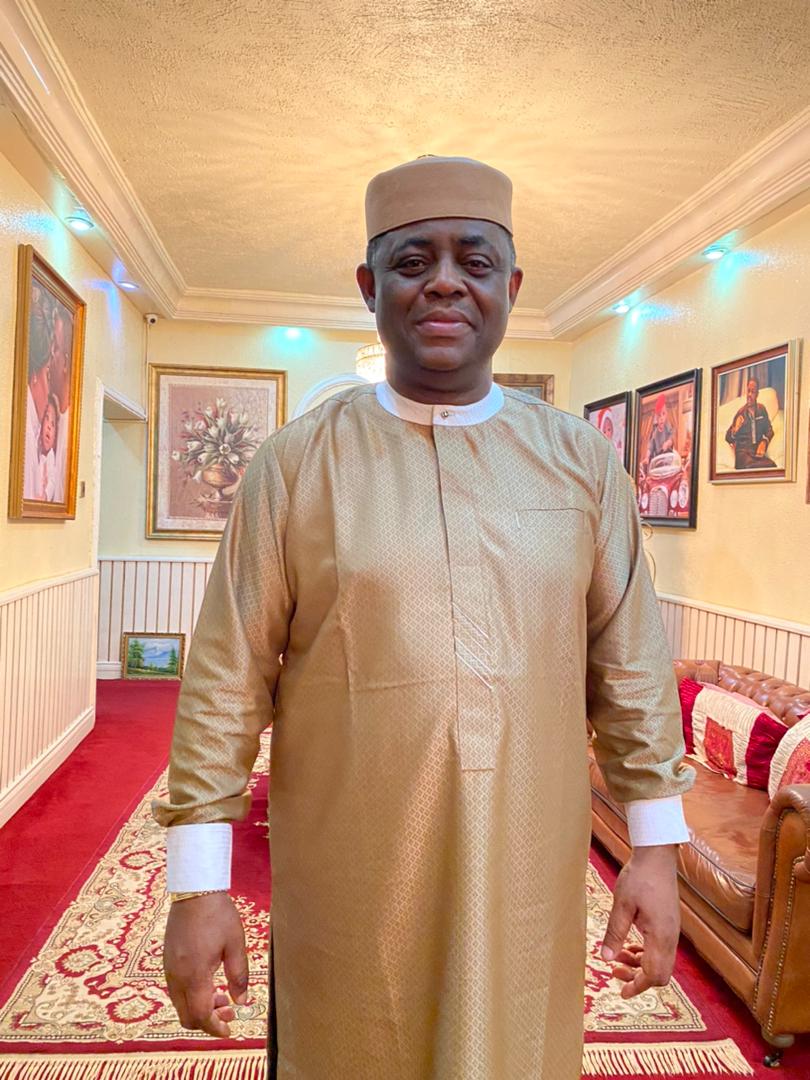 Former Minister of Aviation, Femi Fani-Kayode has alleged a conspiracy theory is behind recent happenings in Afghanistan and other parts of the world including Nigeria.
According to him, events that are unfolding are not coincidences but results of several years of systemic planning by some people who have an agenda in mind.
Naija News recalls the Talibans recently 'overthrew' the government in Afghanistan following the withdrawal of US military forces but Fani-Kayode believes the event is the outcome of a long-planned agenda and those with a discerning mind should be able to read in-between the lines.
Quoting some figures, books, and past events, the former Minister in a series of tweets on Thursday from his micro-blogging page on Twitter, said some forces are planning a new world order.
He wrote: "Taliban takes control of Afghanistan as Al Qaeda turns 33 years 3 days old& 33 months 3 weeks after one of their founders(Baradar)was released by request of the US Govt. Again Taliban timed their capture of Kabul 33 years 3 months after Soviet withdrawal from Afghanistan began."
"Are you aware of the occultic symbolism of the number 3? If not read up on it and find out. Finally, take a look at the registration number of the U.S. military plane that was evacuating people out of Kabul on the day the Taliban took over in the picture below."
"If u read it backwards the number is 911! The numbers also represents the figures & date of 1984 according to the Jewish calender! Did u ever read the famous book 1984 by Gerge Orwell? If not do so& discover how prophetic it was about what is going on in the world today."
According to Fani-Kayode, the world as we currently know it is changing and the 'forces of darkness have a hidden hand in everything that is happening.
He urged everyone to wake up to the reality as he is talking based on facts he has come to understand.
"Is all this a conicidence? I doubt it very much. Satan always leaves a little signpost about all he and his agents are doing in and to our world. It is left for the wise and discerning to recognize them.
In my view, this whole show is a deep conspiracy orchestrated by those that represent the forces of darkness on earth and the hidden hand. Everything that is happening in Afghanistan and elsewhere today (including Nigeria) was carefully crafted and planned. This is not a conspiracy theory: these are FACTS! I fear for Nigeria and the world.
I fear because most people have no idea about what is unfolding and what the New World Order is all about," he submitted.
Meanwhile, bandit terrorists have released a video of abducted students of the College of Agriculture and Animal Science in Zamfara State pleading with the government to negotiate their release.
Naija News had earlier reported that 15 students and a teacher were kidnapped from the college, located in Bakura Local Government Area of the state.
The video showed the students, including three females, flanked by six armed men.