Buni: Pick A Youth As Next National Chairman, Group Tells APC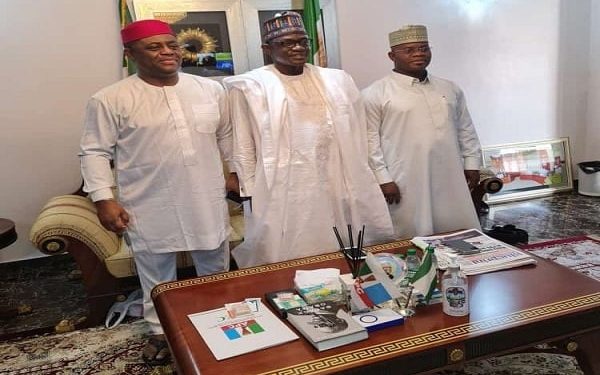 A leadership advocacy group, Not Too Young To Perform, has urged the All Progressives Congress, APC, to pick a youth to succeed Governor Mai Mala Buni as its next national chairman.
The APC had tentatively fixed the first week of September for the commencement of congresses leading to its elective convention where the Buni-led Caretaker Committee of the party will be replaced with substantive national officers.
Against that background, the group stated that if the contributions of youths were being recognised across the world, they should be a force to reckon with at home.
It made the appeal for a youth to replace Buni as APC chairman in a statement issued by its national coordinator, James Ezema, to journalists in Abuja on Wednesday.
Ezema also noted President Muhammadu Buhari's fight against corruption, and argued that it must also cascade to his party with the election of a young, incorruptible person as its next national chairman.
He said, "As a group that advocates exceptional performance in governance, the best and incorruptible young Nigerian with capacity, should be given opportunity to be the next APC national chairman."
"Without any ambiguity, Nigerians came out to support President Buhari in 2015, simply because of his avowed clean and unblemished records. And up till date no case or cases of corruption have been traced to his person," he said.
Consequently, he stated that the world was watching to see the President fulfill his promise to fight corruption even in the ruling APC by ensuring that the incoming state and national leaders of the party had no corruption baggage.
Ezema further argued that young people would not be a able to make any meaningful contribution to the growth and development of the country if they were unable to bring in new ideas, innovation and technical know-how.