Take Up Arms To Protect Yourself From Bandit Terrorists – Bello Masari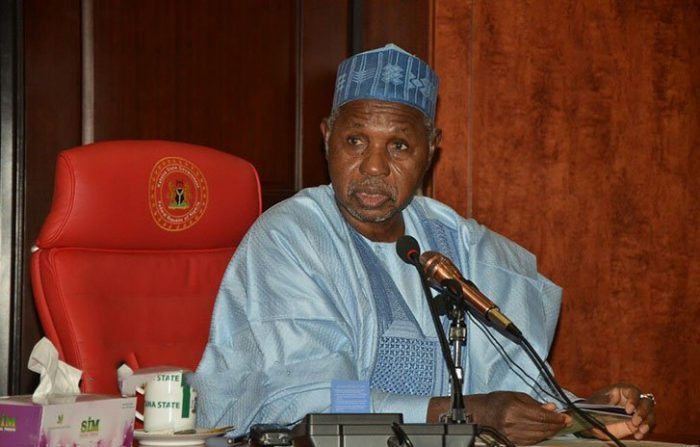 The governor of Katsina State, Aminu Bello Masari has urged residents of towns hit by bandit terrorists to seek weapons to protect themselves from attacks.
Masari made the remarks on Tuesday while paying a condolence visit to the families of 10 people killed by customs officials in the Jibia Local Government Area last week.
Katsina is one of the worst-hit states by the bandits and kidnappers in northwestern Nigeria.
On December 11, gunmen abducted 344 students from a secondary school in Kankara, Katsina State, and held them, hostage, for six days.
"We must intensify prayers with clean minds to seek God's forgiveness and intervention.
"We must all rise up to counter the insecurity challenge, we must not seat and watch some people buying guns attacking our Houses, we too should buy the guns and protect ourselves," he said.
The governor also instructed the people of the area not to accept any favours from the customs.
"What Customs operatives are doing is wrong, and therefore, unacceptable," Governor Masari said.
"Do not succumb to any covert enticement from the customs service, no matter what they offer or promise to do for you.
"Whatever they want to do for you, let it be in the open, not in secret.
"If you accept any secret offer, then you will be truncating the government's efforts to seek justice for you, but if you resist any untoward move, the organisation will then have to rethink its attitude towards its host community". He concluded.