Biafra: IPOB Reveals Those Responsible For Imo Killings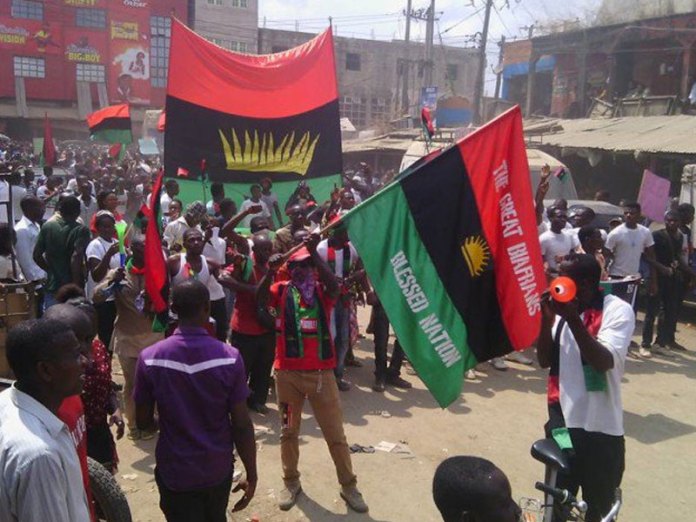 The proscribed Indigenous People of Biafra (IPOB) has accused a militia group, Otokoto boys, of being behind the killings and beheading of some Imo residents.
In a statement on Sunday by its spokesman, Emma Powerful, IPOB claimed that the militia group had found their way back to the state with the help of the Imo State government led by Hope Uzodinma.
IPOB lamented that Otokoto boys who were chased out of the state during the Otokoto riot of 1996 are responsible for the killings and destruction of properties in the state.
The outlawed group also asked the people of the state to hold Otokoto boys responsible for future killings and destruction of government facilities in the state.
It, however, challenged Imo State elders and political elites to be bold enough to question Uzodimma on why the alleged criminals have made their way back to the state.
The statement read in parts: "We know their characters, their homes and their stories well, and know-how the assigned governor of Imo State was hobnobbing with them as a Senator, and it was a matter of him becoming the Imo State chief executive for them to return with their boys to hide under the name of the government to continue unleashing terror on the people, the reason for which they were chased out of the state in the first place.
"We want Imo State elders and political elites to ask the state governor, why his government has brought back people that were chased out of the state for their crimes back to continue their atrocious activities?"