Nigeria Heading Towards Disaster, Call Them Terrorists Not Bandits – Ex-Commonwealth Chief Tells Buhari Govt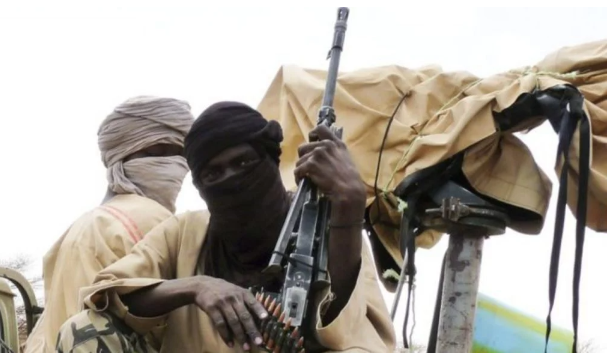 A former Secretary-General of the Commonwealth, Chief Emeka Anyaoku, has condemned the rise in cases of kidnapping and the acts of bandits who, he said, must be called what they are, "terrorists and nothing more".
Naija News recalls that a bandit leader operating around the Dansadau axis of the vast Kuyambana Forest, Ali Kachalla, was recently reported as shooting down a Nigeria Air Force Alpha Jet among other atrocities.
Apart from the mass abduction of citizens, bandits operating around northern Nigeria have carried out deadly attacks on Nigeria's security agencies, including the army. Seven soldiers were killed in July, for instance, when some bandits ambushed the Nigerian troops in a village in Kebbi State.
The 88-year-old former diplomat decried the degeneration of the country into "international irrelevance" and the slide into the ranks of poverty-stricken nations.
Speaking at the 10th edition of the Emeka Anyaoku Lecture Series on Good Governance, organised in his honour in Awka on Thursday, he stated that the current state of affairs in Nigeria was pushing the country to the brink of disaster.
Anyaoku, who hails from Obosi, Idemili North Local Government Area of Anambra State, said he had to break his over 10 years resolve to be away from public glare because Nigeria was fast drifting away from the dreams of her founding fathers.
"Developments in this country are pushing Nigeria to the brink of national disaster," he said, adding that the level of deterioration had robbed Nigeria of the desired respect and the much-needed sense of belonging by her citizens.
Anyaoku expressed worry over the recent assault on a Nigerian diplomat in Jakarta, Indonesia, noting that such a development indicated the ignominy with which the rest of the world now treat Nigeria.
He recalled that in their heydays in diplomatic circles, such an odious treatment could not be imagined. He recalled how as a young assistant serving in Nigeria's embassy in the U.S, in the 1960s and early 1970s, almost every state in the U.S. craved his audience.