Tinubu Expresses Sadness Over Fawehinmi's Death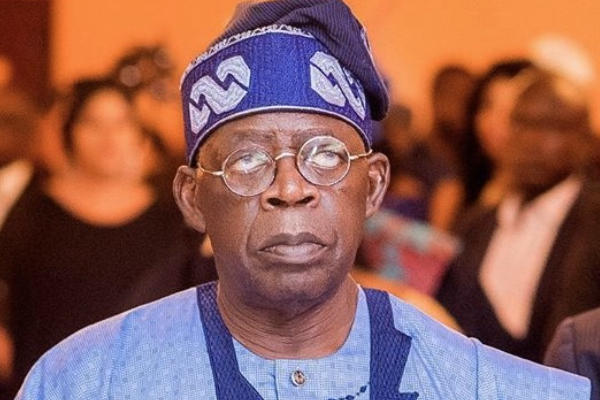 Former Governor of Lagos State, Senator Bola Tinubu has expressed sadness over the death of Mohammed Fawehinmi, the son of late human rights lawyer, Gani Fawehinmi.
Naija News had earlier reported that the lawyer died at age 52 on Wednesday after complaining of breathing difficulties.
In a condolence message by his spokesman, Tunde Rahman, in Lagos on Thursday, Tinubu commiserated with the Fawehinmi family over the death of the eldest son.
Tinubu asserted that late Mohammed had kept the activism fire of his dad burning since his death, noting that the country has lost another vibrant activist.
The statement reads: "Mohammed was a committed activist, who was focused on making a change and development in the society through the instrumentality of the law.
"But for the incapacitation arising from his devastating road accident, Mohammed would surely have risen to the full stature of his potential.
"Even then, he refused to be constrained by his physical state or confined to the wheelchair.
"Rather, he continued to battle in court defending the poor, weak and oppressed Nigerians like his dad.
"Like his father also and like activists they both were, Mohammed also mounted the streets to agitate for democracy and good governance.
"I urge the Fawehinmi family to continue to advance those noble ideals propagated by both father and son.
"May Almighty Allah grants the soul of Mohammed eternal rest."
Meanwhile, President Muhammadu Buhari on Thursday paid a visit to the national leader of the All Progressives Congress (APC), Bola Ahmed Tinubu, in London, UK.
Naija News reports that the former Lagos State Governor is rumoured to be undergoing a series of surgery on his knee.
There were claims that Tinubu allegedly undergone another knee surgery at the John Hopkins University Hospital in Maryland, the United States.
It was gathered that the former Lagos State Governor returned to the United Kingdom on crutches after undergoing the successful surgery.
Meanwhile, President Muhammadu Buhari has been in London, UK, for a medical check-up after participating in the Global Education Summit on Financing Global Partnership for Education (GPE) 2021 to 2025.