2023: I'm The Most Qualified Person To Suceed Buhari – Okupe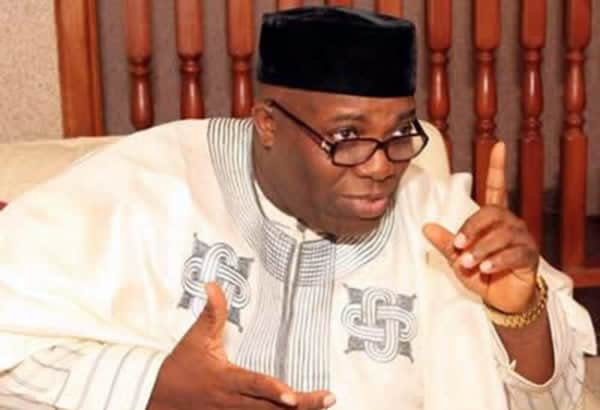 Former Presidential aide, Doyin Okupe has said that he is the most qualified person to succeed President Muhammadu Buhari in 2023.
Speaking on Friday when he featured on ARISE News, Okupe said he has all the attributes of a good president such as being versed in economics and also a good politician.
The politician added that the next President must be a unifier and someone who has socially interacted with people from all sections of Nigeria.
He noted that former Military President, General Ibrahim Babangida was talking about him during his recent interview ahead of his 80th birthday.
Okupe also ruled out a Northerner as the next President, saying the North would have served eight years by the time Buhari completes his tenure in 2023.
He said, "The person (the next President) should be somebody who can pick up his phone and call at least one person in every local government of the federation.
"That means it is somebody who already moved around, who has socially interacted with people from all sections of Nigeria. He understands Nigeria.
"I also agree with that, in his 60s. For instance, if I join the race, I am in my 60s.
"And I think that by what IBB has actually said, I have not spoken to him, I have a feeling that he had me in mind.
"Believe me sincerely. I must be one of them. I am serious. Because there is no local government in this country I have not visited five times in my lifetime, there is none and I am the most really well-prepared person to be President.
"If you are going to do that table properly, I Doyin Okupe should be number one.
"Then the next person, most qualified person would be Osinbajo, using the same yardsticks I used for myself.
"Osinbajo in the last couple of years has been number two man. All be it, he may not have been acting properly, that is the internal politics of the APC presidency. But he is the Vice-President of the current President, he is also very intelligent, knowledgeable."