FCTA Demolishes Abuja Churches, Mosques, Others Built On Road Corridor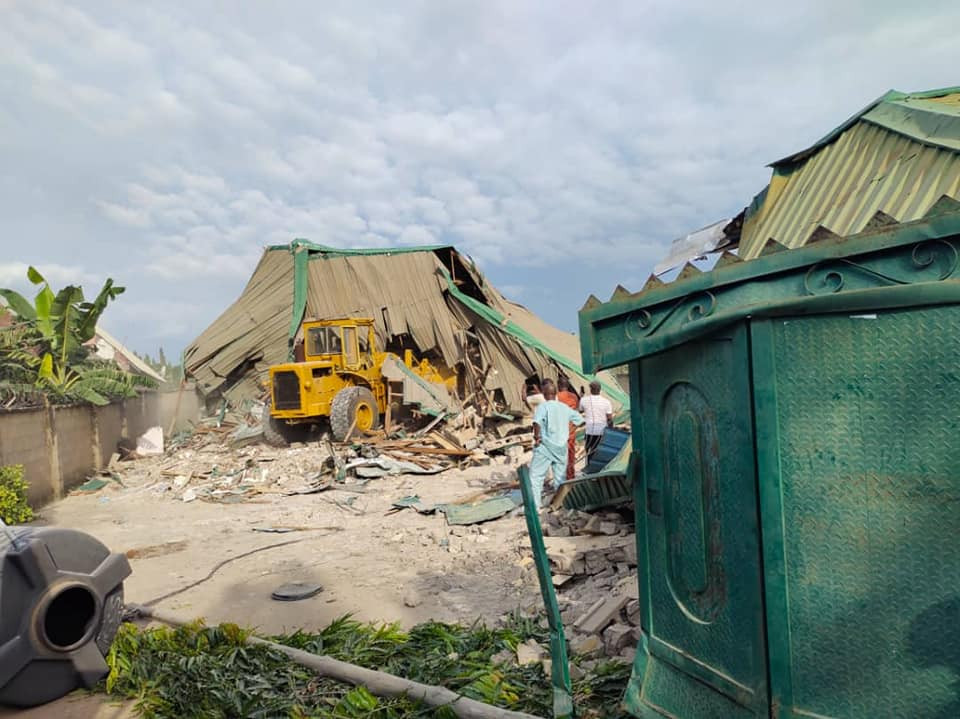 The demolition of worship centres, shops, and other illegal structures built on road corridors by officials of the Federal Capital Territory Administration, FCTA, continued, on Thursday, at the densely populated Mpape Community in Abuja.
Our correspondent was told that shanties which create opportunity for criminals to hibernate and commit crime was also brought down.
Naija News learnt most of the affected worship centres extended their buildings and fence to the road shoulders.
Mr Ikharo Attah, the Chairman, FCTA Ministerial Taskforce on City Sanitation, who led the operation alongside security agencies, said that the demolition exercise would last for the next three weeks.
According to him, "The major illegalities identified here are worship centres, business shops, shanties, and other illegal structures built on road corridors which makes Mpape community look very offensive due to nuisance.
"The demolition of such environmental nuisance started on Wednesday which we are able to clear a number of shanties and containers on roadside and across and deep inside the Mpape market.
"Similarly, today we carried out major operation and cleared illegal structures and others that were extended to the road shoulders and we shifted them back.
"We also shifted part of the market back and we are able to do what we did here today, knowing that the exercise will last for three weeks."