Bayelsa Governor Douye Diri, Aides Allegedly Refused To Undergo Airport Security Checks In Lagos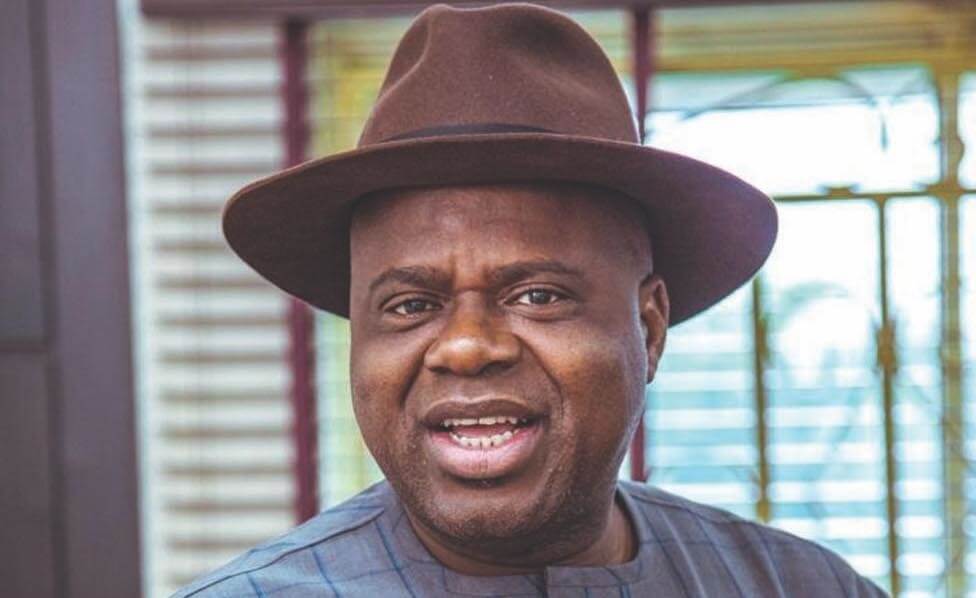 Governor Douye Diri of Bayelsa State and some of his aides allegedly violated airport security procedures at checkpoints at the Terminal 2 of the Murtala Muhammed Domestic Airport in Lagos.
It was gathered that the governor and his aides were at the airport for the inaugural flight of United Nigeria Airlines to Bayelsa International Airport.
According to SaharaReporters, eyewitnesses disclosed that Governor Diri and his aides treated the airport security rules and procedures with disdain.
A passenger who witnessed the incident said, "The airport security officials did everything to get them to undergo the procedure at the security checkpoint but they refused to put their bags through the screening x-ray machine.
"They kept saying the bags belonged to the governor and they all forced their way through the checkpoint. The alarm system was activated."
"They might have gone on the plane with their weapons. The airline (United Nigeria Airline) should, naturally, return all of them to the screening point because the captain shouldn't fly anyone who has refused to be checked on a commercial flight," another eyewitness, who is a foreigner, said.
"It's sort of disappointing that a top-level government official is doing this and enabling his aides to do the same.
"The airport security officers pleaded with the governor and his aides but that did not stop them from flying even though this is a basic rule in the aviation industry. It's insane, this can only happen in Nigeria."