Abdulsalami Knocks Biafra, Yoruba Nation Agitators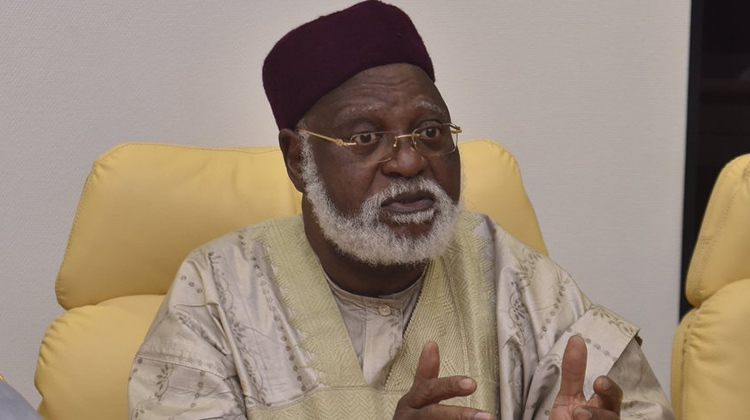 Nigeria's former military head of state, Abdulsalami Abubakar has berated agitators of Biafra Republic and Yoruba Nation agitators.
The retired general who spoke on Thursday at the Ibrahim Badamasi Babangida (IBB) legacy Dialogue 2021 submitted that the best option for the country is to remain united.
The former Head of State urged Nigerians to embrace their diversity and work towards maintaining unity, urging them to expose perpetrators of insecurity.
He said: "Even if you break Nigeria now, how are you going to do? When everybody, every Nigerian, anywhere you go in the village, you will find a Hausa man, a Yoruba man, an Igbo man, Itsekiri and so on and so forth.
"So, when you say you divide, where do you draw the line with the inter-marriages and so on and so forth? It is going to be difficult.
"He advised Nigerians that all hands should be on deck to address the menace, calling on Nigerians to expose perpetrators of insecurity.
"So, let us expose them to the authorities and let us put our hands on deck to tackle the security challenges."
Meanwhile, the Nigerian Army has denied reports that late Colonel Ibrahim Sakaba was assassinated for refusing to loot funds meant to prosecute the Boko Haram war.
Recall that Oluwaseun, the widow of late Sakaba, had accused the Nigerian Army of killing her husband for refusing to be part of the plot to loot funds meant to prosecute the Boko Haram war.
Her allegation followed the army's statement that 1,081 Boko Haram terrorists have surrendered in Bama, Borno State on Monday.
In a statement on Thursday signed by its spokesman, Onyema Nwachukwu, the Army denied the claim, stressing that Sakaba was not assassinated neither was there any plot to loot military funds.
The Army spokesman added that the late soldier was killed during a military mission with a clear objective.
Download NAIJA NEWS app: