FCTA Demolishes 2,000 Structures In Abuja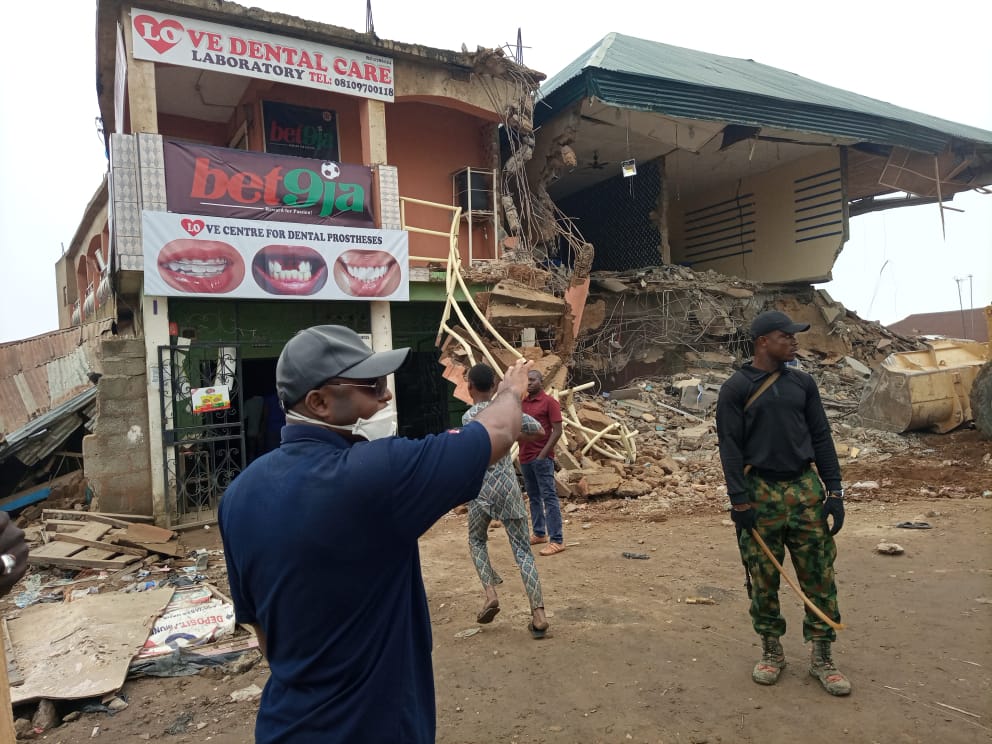 The Federal Capital Territory Administration on Wednesday demolished over 2,000 illegal structures at Mpape community in Abuja.
Naija News reports that Wednesday's exercise affected roadside structures which were said to be obstructing traffic flow in the area.
In the exercise, 2,000 illegal structures were brought down, including shanties, shops, containers, kiosks and make-shift eateries.
The demolition exercise was carried out under the watchful eyes of armed security personnel.
The Chairman, FCT Ministerial Committee on City Sanitation, Ikharo Attah said the Mpape Residents and Landlords Association had appealed to the Minister to help them as illegal commercial activities had taken over the road corridors.
According to him, the sanitation and demolition was long overdue.
He said; "Mpape demolition was requested by the residents and landlords who came to FCTA requesting the Minister, Malam Muhammad Bello to come and clear the road corridors.
"So, what we are doing is in line with the request of the people who want the road corridors to be reclaimed so that there will be ease of movement. As a responsible government, we responded to the cries of the people.
"We gave them enough notice, but many of them were holding on to the erroneous belief that nobody can clear Mpape.
"One of the residents who has lived in Mpape for over 20 years has confessed that people can now breathe in fresh air because of the widened road."