Fani-Kayode Reacts To Assault Of Nigerian Diplomat Official In Indonesia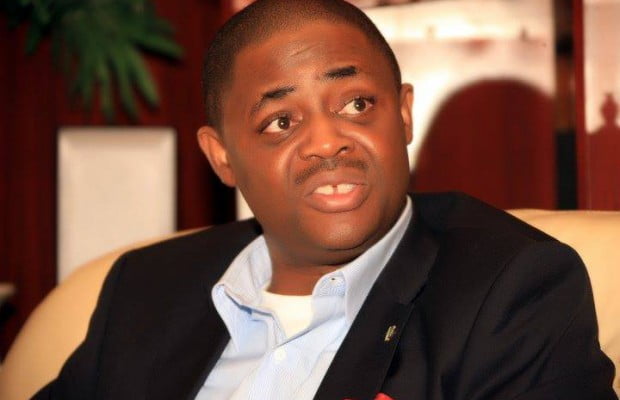 Former Minister of Aviation, Femi Fani Kayode has condemned the assault of a Nigerian diplomatic agent by immigration officials in Jakarta, Indonesia.
Naija News reports that the Nigerian official was manhandled and arrested by immigration officials on Saturday, August 7, 2021, in front of his official quarters in the Asian country.
The diplomatic agent was said to have been brutally assaulted after the officers requested his identification documents which he could not produce, which led to the assault.
In a tweet via his Twitter handle on Tuesday morning, Fani-Kayode slammed the Indonesian security agents for assaulting the Nigerian official.
The former minister also condemned the viral video showing the assault, asking the Nigerian government to respond 'robustly' to the assault on the Nigerian.
He wrote: "A staff of the Nigerian High Commission in Indonesia is brutalised by the authorities. This is unacceptable & I condemn it. Have we no national pride, self-respect & dignity? Even the Indonesians take us for granted. Try this with a western diplomat & all hell will break loose."
"I call for a strong & robust reciprocal response from the FG to this outrageous, despicable & disgraceful conduct. The Indonesian Ambassador in Nigeria ought to be summoned by the Minister of Foreign Affairs & warned. Our country may not be perfect but it is still our country."
"No Nigerian deserves to be brutalised in this manner by foreigners anywhere in the world. I weep for my country."
Meanwhile, the Indonesian government has apologised over an assault on a Nigerian Diplomatic Officer by Immigration officials on Saturday, August 7th.
The Nigerian Foreign Ministry on Tuesday described the incident as unfortunate, adding that Indonesian immigration officials have apologised to the victim.
"The unfortunate incident is against international law and the Vienna Conventions governing Diplomatic and Consular Relations between states," the ministry said.
"The Nigerian Government has complained strongly to the Government of Indonesia and the Ambassador of Indonesia to Nigeria was summoned by the Honourable Minister of Foreign Affairs.
"The Ambassador explained what he understood happened and apologised unreservedly on behalf of the Government of Indonesia. The Nigerian Government has sent an official protest to the Government of Indonesia."