TB Joshua: Why I Called Late SCOAN Pastor 'The Wizard At Endor' – Okotie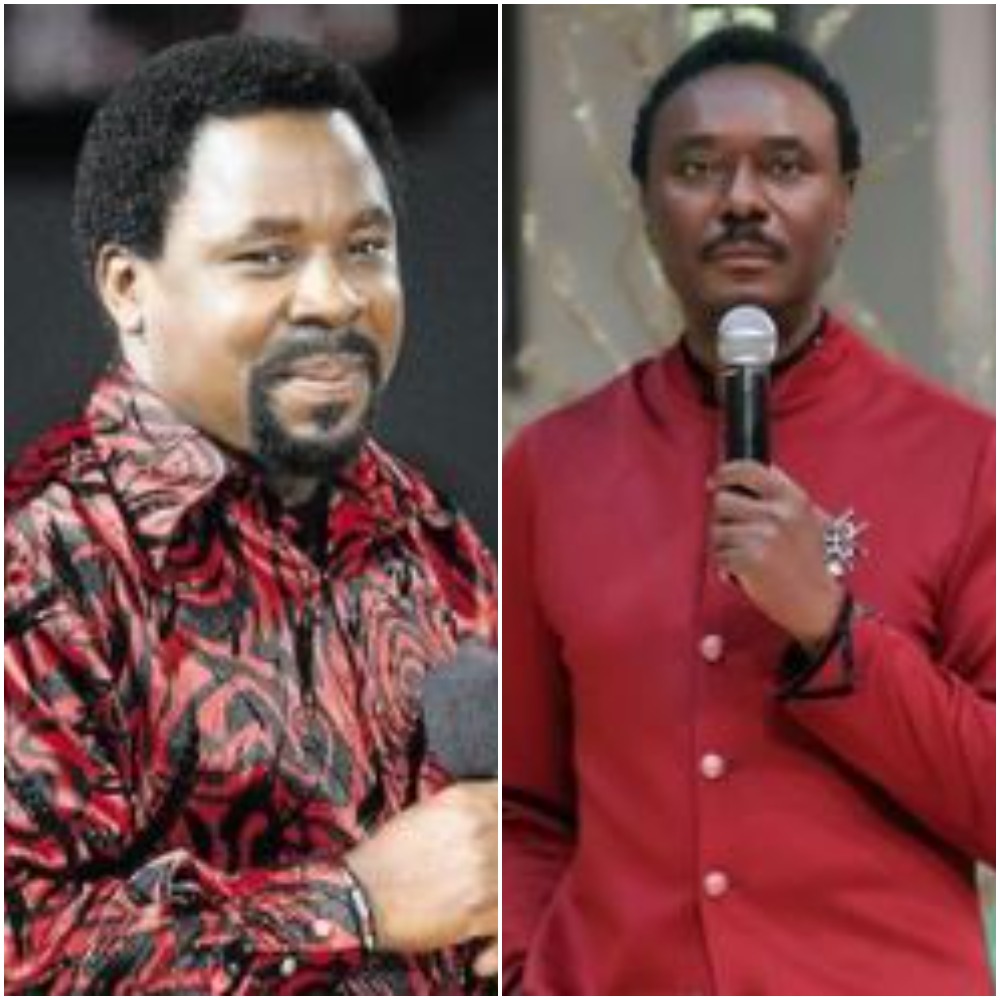 Pastor of the Household of God Church International Ministries, Chris Okotie, has revealed why he called the late founder of the Synagogue Church of All Nations, Temitope Balogun Joshua, 'The Wizard at Endor.'
Naija News reports that Okotie had caused a barrage of reactions on the internet after a one hour 15-minute long video where he referred to late TB Joshua as the 'The Wizard at Endor' surfaced on Youtube.
Okotie in the video likened TB Joshua's synagogue with Endor where people looked for temporary solutions to eternal problems.
The renowned clergy said he had to find a way of saying the 'truth' and it corroborated with the scriptures.
He said, "Why did I call Joshua the Wizard at Endor?
"I must find a pattern in the scripture that corroborates what I am going to say because if I just come and say that Joshua is not a true man of God and all of that, it doesn't follow any pattern in the scripture and therefore, it has no spiritual significance.
"I must find a pattern that represents what he is. And I found it in I Samuel, in the 28th chapter when Saul went to the witch at Endor.
"That is why I call him the Wizard at Endor, the fake church, the counterfeit church where people go like King Saul out of desperation.
"They are not interested in knowing Jesus and Him crucified, they are not interested in doctrines, they are not interested in all that pertains to life and godliness; they are looking for temporary solutions to eternal problems, immediate gratification; that is why the place is an Endor and he as the superintendent of that place is the Wizard at Endor."
Okotie in another statement warned those he referred to as "fake prophets" against God's vengeance. The statement entitled, 'Judgement Coming Against Nigeria's Enemies, By Okotie In Latest T.B. Joshua Video' partly reads, "I have also promulgated the decree of Almighty God in His final warning to religious charlatans, false prophets, false prophetesses, and self-styled ministers of the gospel.
"The day of the vengeance of our God has fully come to Nigeria. We are about to witness the greatest divine judgment upon those who have become enemies of the Church and our nation."