Daddy Freeze Knocks Chris Okotie For Revealing 'The Truth' About TB Joshua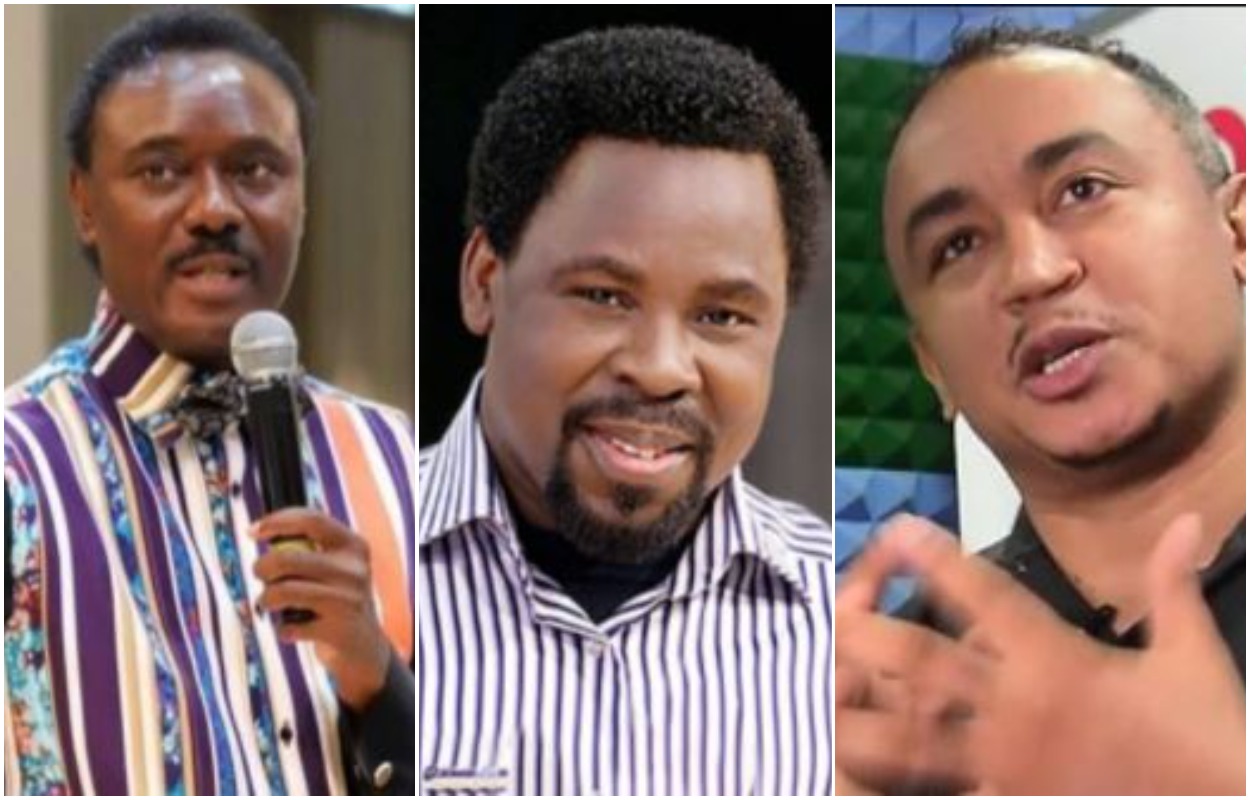 Controversial broadcaster and leader of the Free the Sheeple Movement, 
Daddy Freeze
has berated Pastor Chris Okotie for claiming Pastor Temitope Balogun Joshua who died in June, took the name 'Joshua' "to show his equality with Jesus Christ".
Naija News reports that pastor Chris Okotie, accused the late TB Joshua, of choosing the name Joshua "to show his equality with Jesus Christ"
The cleric, in a video shared on Apokalupsis YouTube channel on Sunday, said: "Joshua claimed he is the one that the Lord has appointed in this generation to bring reconciliation between God and man."
"And he is not the first to propose such a ludicrous concept. Because even Jesu Oyingbo did the same thing, he calls himself Emmanuel. And we have the same thing with the entity in Calabar who used to call himself 'I Am'."
"So Joshua believes he is aloof from Jesus, that's why he took the name Joshua because that's the name that Jesus bore when he was right here on earth." "The full name is Jehoshua, which means Jehova is salvation. The name Joshua and the name Jesus are the same."
Reacting to the video, Daddy Freeze condemned Chris Okotie's attack on the late prophet stating that his 'supposed revelation' on the name Joshua his an attack and a slur on TB Joshua. 
'Pastor Okotie is right about the Name Joshua being Christ's name, however, it's the slurs and attacks on TB Joshua that I'm not very comfortable with," he said.