Hushpuppi: Abba Kyari's Honour Will Only Be Removed When… – Reps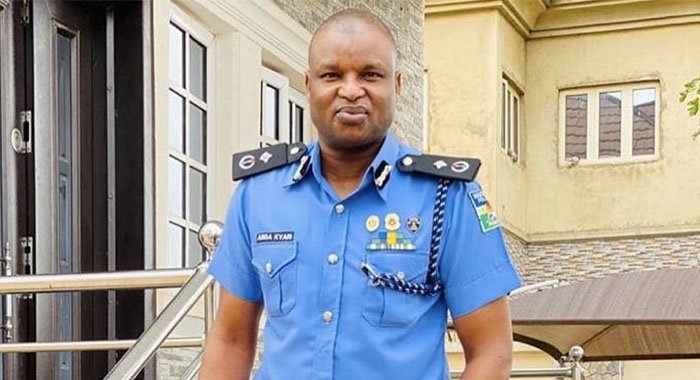 The House of Representatives has said a former Commander of the Inspector-General of Police Intelligence Response Team, DCP Abba Kyari, will lose the honour bestowed on him if he is found guilty.
Recall that the House of Representatives had on June 11, 2020, honoured Kyari for his exceptional service to the Nigeria Police Force and Nigeria.
The invitation and honour followed a motion moved by the member representing Chibok Federal Constituency in Borno State, Ahmad Jaha, two days earlier.
The Speaker, Femi Gbajabiamila, had paid tributes in glowing terms to the police officer, whom he described as an intelligent man.
Several lawmakers had also paid tribute to Kyari, calling on the Federal Government to give him a national award.
But this happened before confessed fraudster Ramon Abbas, a.k.a Hushpuppi, had indicted him in a fraud scam.
According to US Court documents, Hushpuppi had claimed that he bribed Nigeria's celebrated police chief Abba Kyari.
The infamous fraudster had also pleaded guilty to conspiracy to engage in money laundering, facing up to 20 years in jail according to the documents.
Officials said in court filings that Hushpuppi disclosed during interrogation that he paid bribes to Abba Kyari, a deputy police commissioner, to have one of his rivals arrested and jailed in Nigeria following a dispute over a $1.1 million dupe of a Qatari businessperson.
Following the allegation, Court documents disclosed that Otis Wright of the United States District Court for the Central District of California ordered the Federal Bureau of Investigation (FBI) to arrest Kyari and produce him in the United States for his role in a multi-million dollar fraud.
Following the allegation, the Police Service Commission (PSC) had suspended the policeman pending the outcome of its investigation.
Speaking to ThePUNCH, the Chairman of the House Committee on Media and Public Affairs, Benjamin Kalu,  stated that Kyari remains its honouree until he is found guilty.
Kalu said, "The position of our law is that you are innocent until you are proved guilty. It is not the only award that he has. We cannot begin to strip him of his award; he is a suspect at the moment. Lawmakers are not lawbreakers.
"The constitution says you are innocent until proved guilty. But if at the end of the day, he is convicted, then the House would have a reason to review its position. But at the moment, he is still under investigation."