Bishop Oyedepo Reveals Why He Mostly Wears White Suits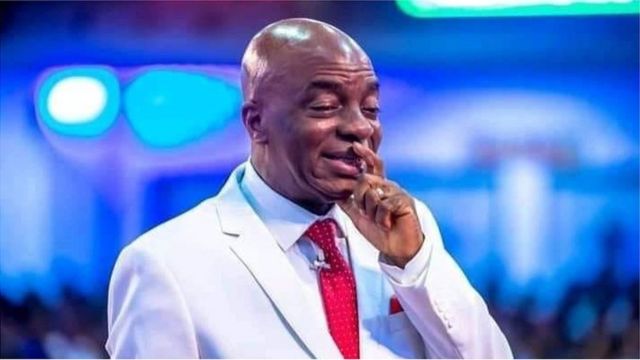 The founder and presiding bishop of the Living Faith Church Worldwide aka Winners Chapel, David Oyedepo has explained that he is always on white suits because it is cheap.
According to the popular clergy, the white colour of materials is cheaper to get and also maintain.
Bishop Oyedepo made the revelation on Friday during a sermon in which he addressed why he frequently appears in public wearing a white suit.
According to him, wearing the colour white makes it easier to maintain the cost of fashion and even if the suit is fading, the colour remains white.
He added that the logic has helped him to maintain the cost of dressing in the face of the hard economy like what obtains in Nigeria.
In his words, "Do you know why I wear white? It is the cheapest thing to wear. White suits are the cheapest or you don't know, try it.
"Praise God. I used to crack joke with a friend and said, you see my dress, the whole thing; how much does it cost because I have the permanent white up and down that I wear.
"If I don't change, you can't know because if it fades, it fades to white. White can't fade to black, it can only fade to white".
Meanwhile, Nigerian Tokyo Olympics Bronze medallist, Ese Brume, has revealed she plans to wear her bronze medal on Bishop David Oyedepo, the general overseer of Living Faith Church Worldwide.
Before leaping to her first Olympic medal with a jump of 6.97m, she could be seen saying "God of David Oyedepo, I want to do this."
Speaking after her win, she said she was dedicating her first Olympic medal to Bishop Oyedepo, her coach, Kayode Gaya, and her family.